I know summer is over, but who says we cant rock African printed shoes in the winter?
These African Inspired Summer footwear was actually preparing us for an African tribal summer, but since we didn't really had a summer, we can use them in the autumn and winter.
But I personally think that the African printed shoes dont really have a season and that you can wear them at all times. Take a look and decide for yourself.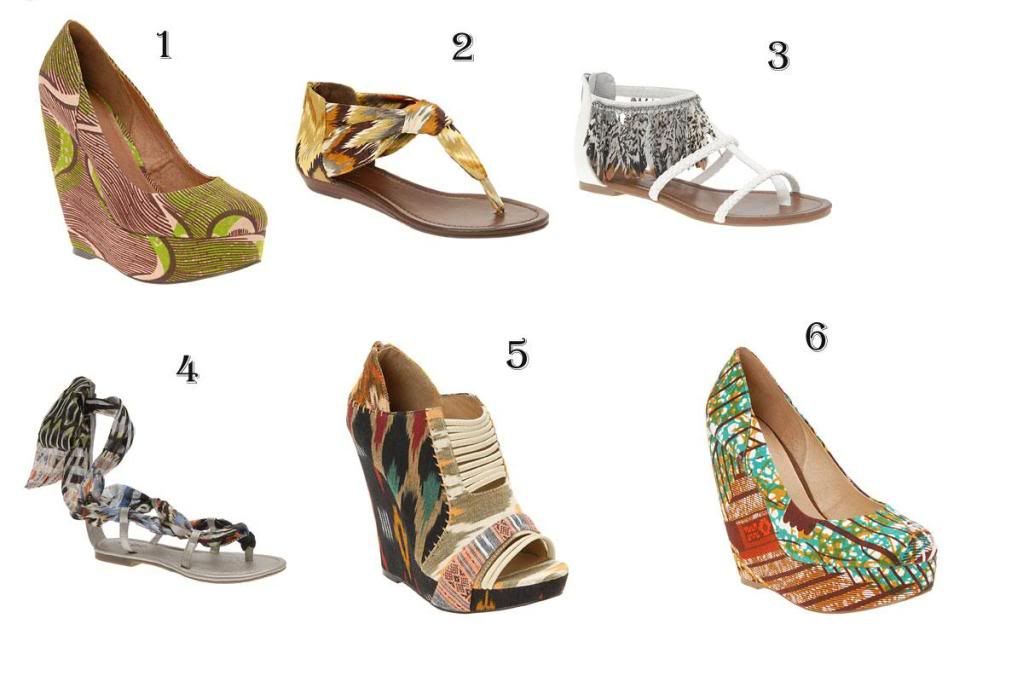 1. Forwood Shoes
2.Giacoletti
3.Lampe
4.Aksuma
5. Julian Louie for Aldo
6.Forwood Shoes
You can get them online from www.Aldoshoes.com
Are you gonna try them out?