Now this collection was anything but GREY or dull. A delicious colour palette burst forth from the runway ranging from orange and fresh yellow to purple and pink and blue. Great techniques (square tucks and fabric folds) used in conjunction with feminine silhouettes and strong luxe fabrics of silk, chiffon and satin.
A great balance was held between block colouring and interesting print combinations such as the recurring lovehearts and tribal retro. This collection carries on the high neck trend and doesn't hold back on those little short sassy numbers. Another fresh injection to MTN fashion week.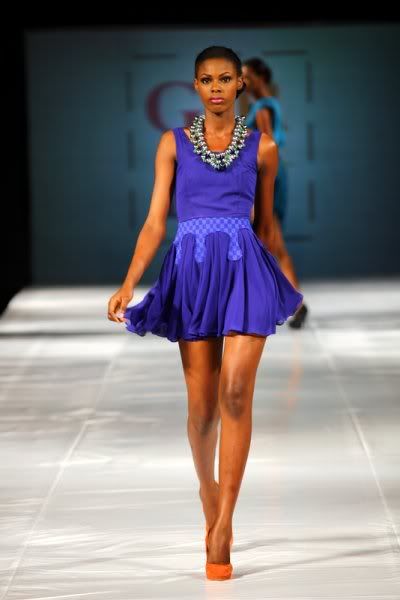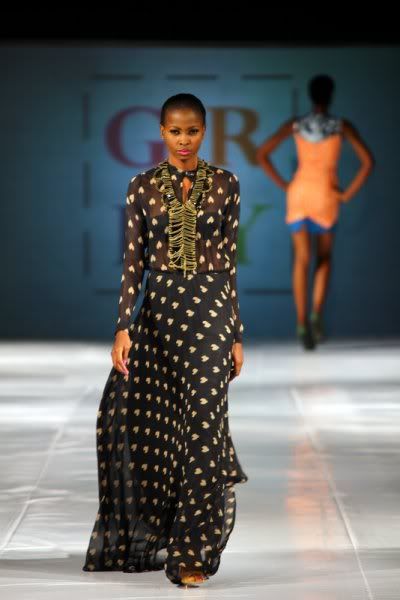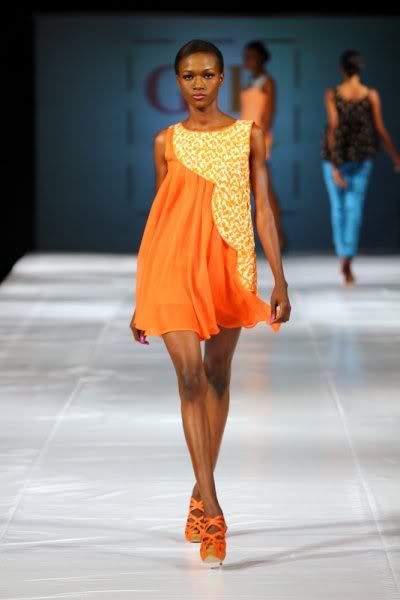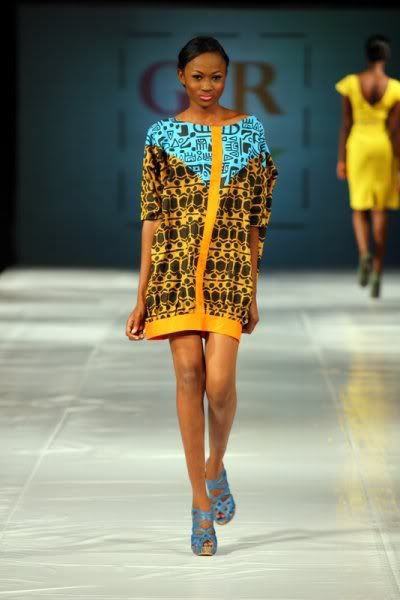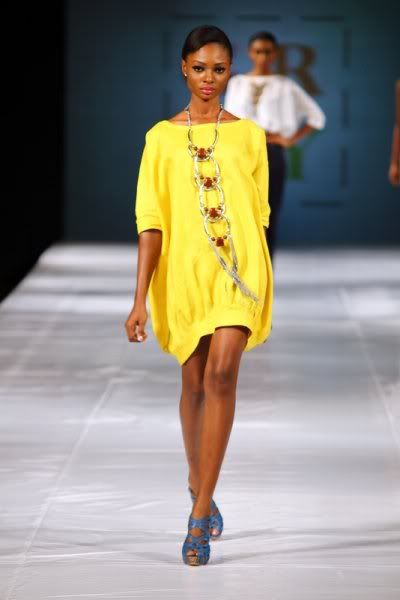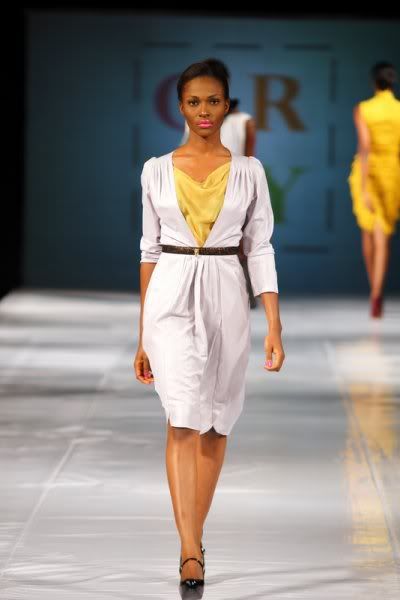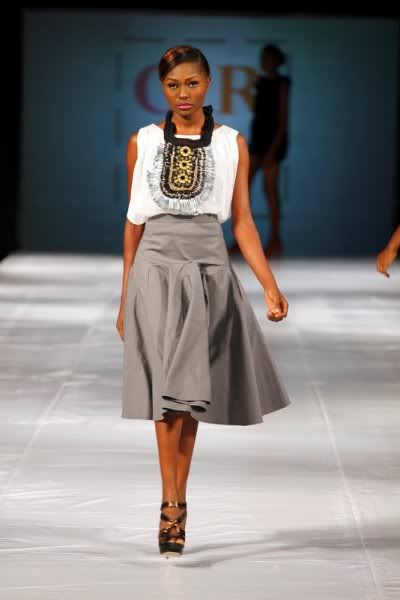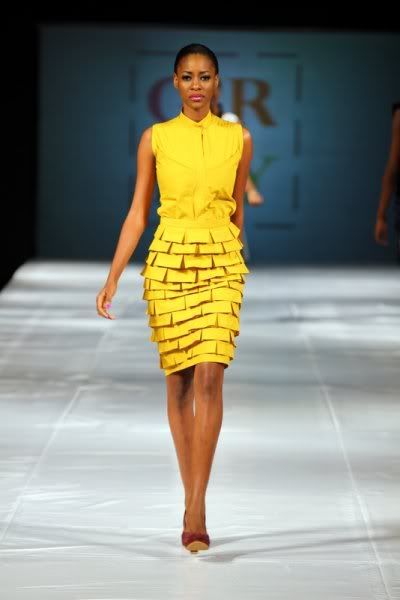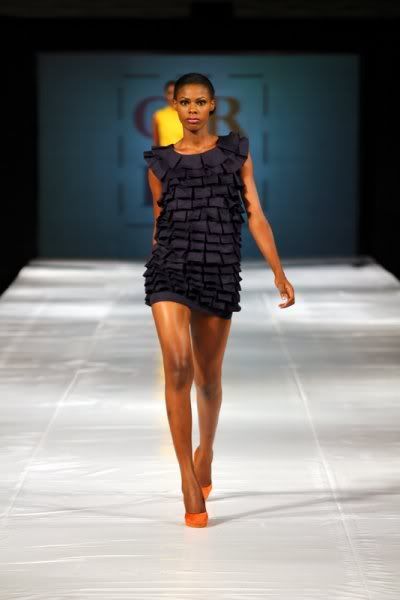 We love it, what about you?