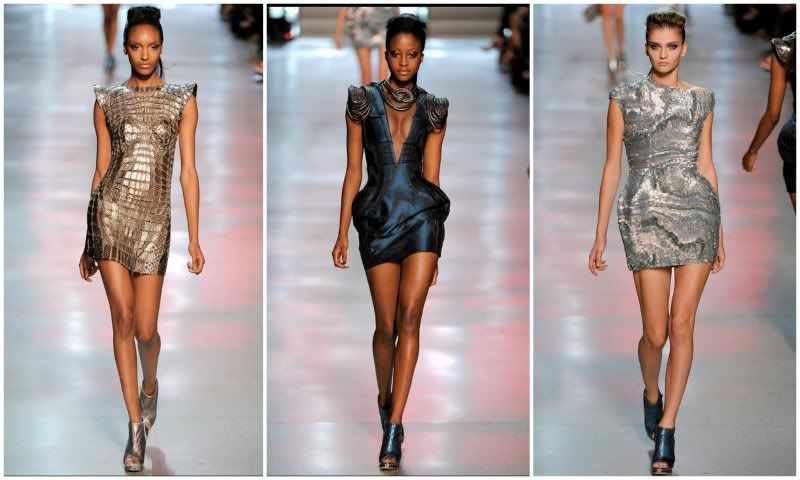 The Paco Rabanna show took place during the Paris fashion week. But this was not a show for the fashionably faint of heart. More akin to abstract sculptures than something you'd find hanging in you wardrobe unless your name is Lady Gaga.
Manish Arora incorporated mind bloggling materials into his debut collection for the iconic 1960s design house, including fibre optics, iridescent silks, pavéd sequins, silver snakeskin, chainmail and lustrous mesh.

The pieces were truly breath-taking; stiffened silk concertinas that wound around and enveloped the body to transform the figure into an other-worldly sculpture. Take a look: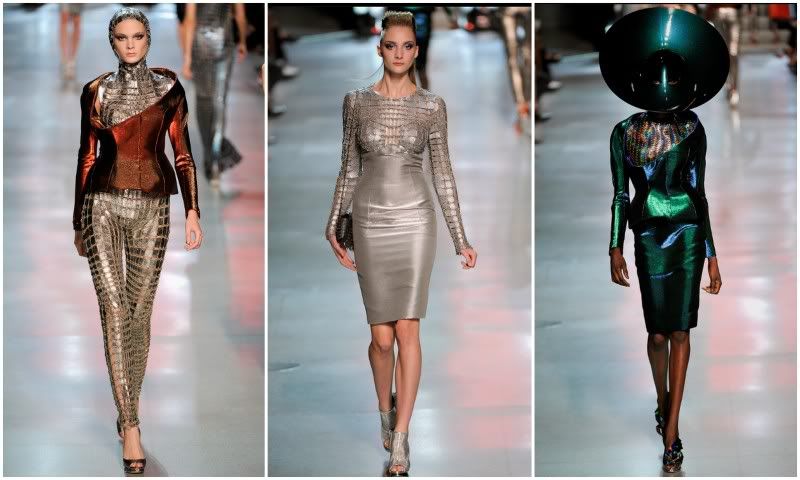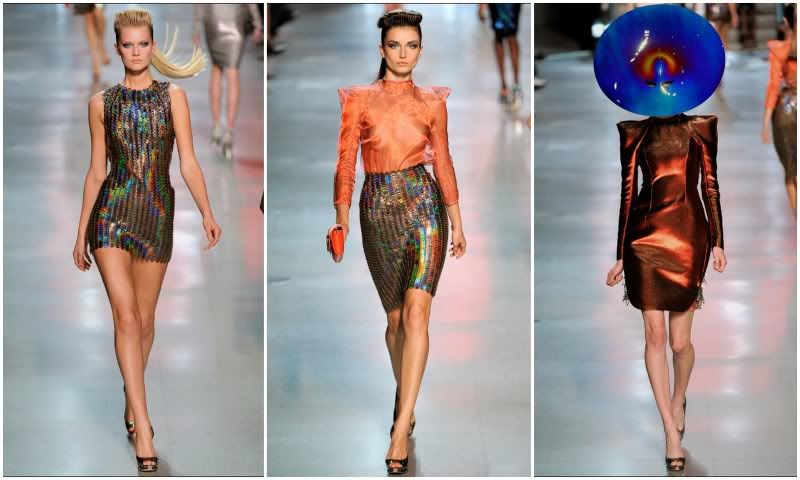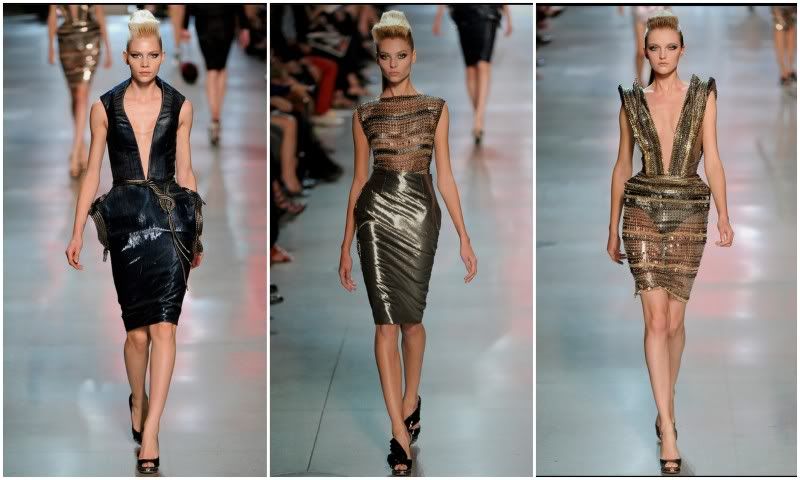 What do you think?