Eki Orleans is a dynamic womenswear label known for its bold vibrant prints and soft silhouette. The Eki Orleans brand strives to accentuate femininity and bring out the colourful goddess in every woman. The creation of an Eki Orleans collection starts with the fabric design, after which all other elements fall into place.
Hazel Aggrey-Orleans, the aspiring new designer behind Eki Orleans, prides herself on her elegant and intricate patterns. These reflect her colourful memories growing up as a child in the buzzing city of Lagos, Nigeria and her German roots.
"I naturally have a close bond to African culture and having travelled around the world, has led me to combine both my African roots with the rich cultural encounters I came across in my travels. This combination of both cultures has formed the basis of my collection. I am passionate about mixing and matching colours and I love nothing more than to make a stunning entrance. My collection accentuates the feminine, the brave and the sexy within all of us and it's my mission to bring out the colourful goddess in every woman."
The prints have inspired the silhouettes for this season as attention to detail has been placed in the structuring of the feather patterns on the dresses. The collection includes long, floaty dresses which display the peacock patterns as the fabric moves; shorter, draped dresses and some pieces with more classic cuts. Using delicate silk chiffon textiles in order to create soft, feminine silhouettes, the collection boasts a stunning colour palette of electric blue,turquoise, pink and yellow.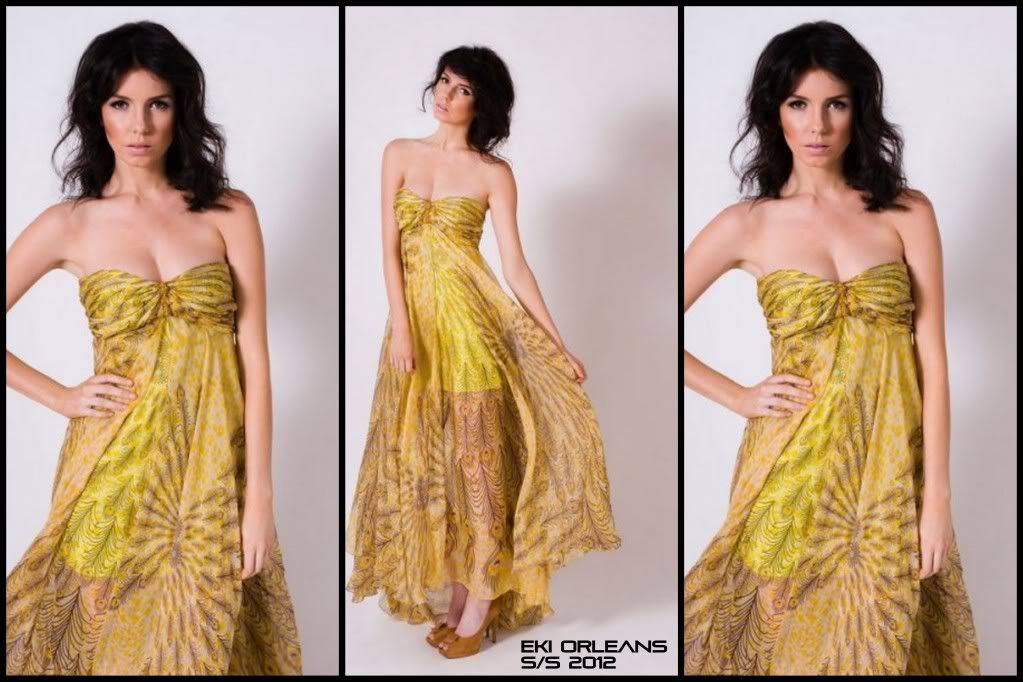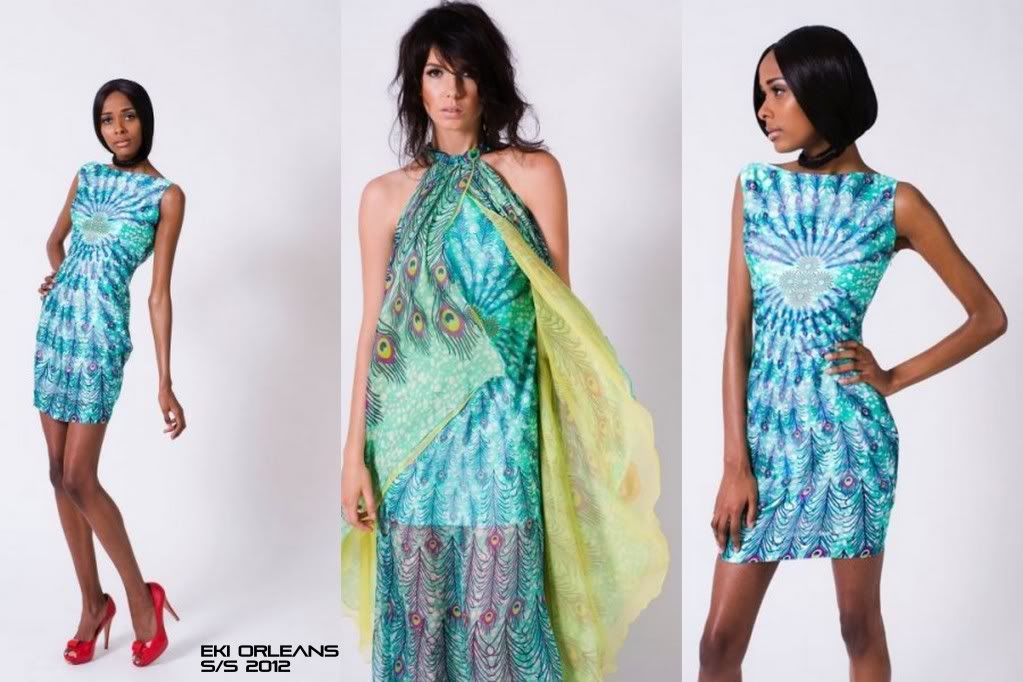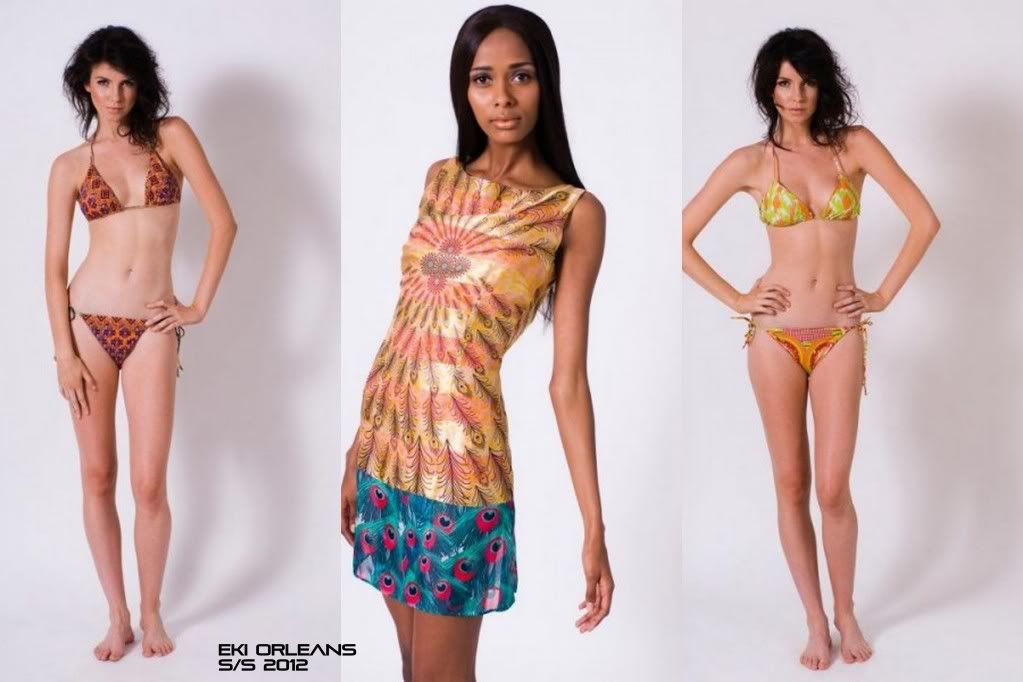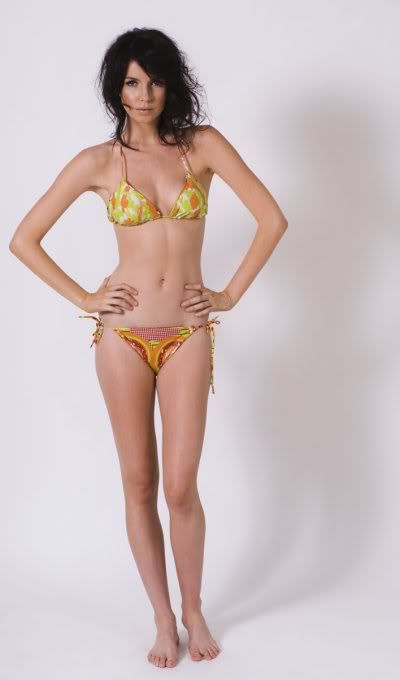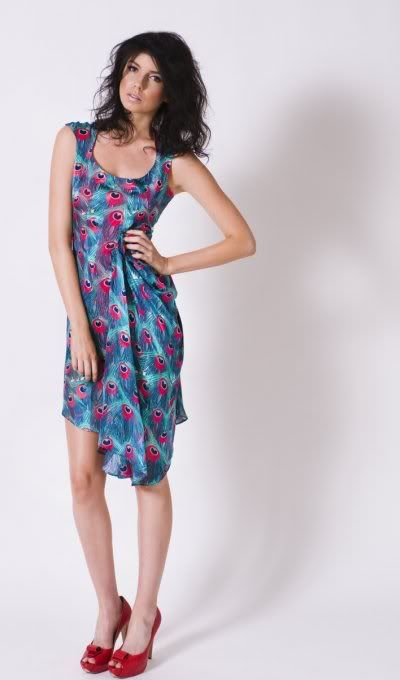 What do you guys think?