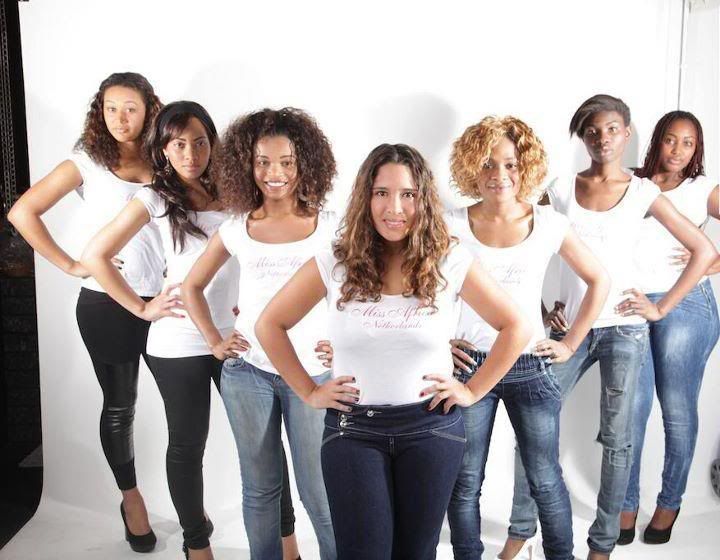 We have another pageant coming up. Miss Africa Netherlands prides itself in empowering young African women in the Netherlands to become role models and to create a positive impact in their communities. It is founded with the aim to develop and enhance the whole African mind, body, and spirit as well as to project a positive image of Africa and advocate for the needy within our community.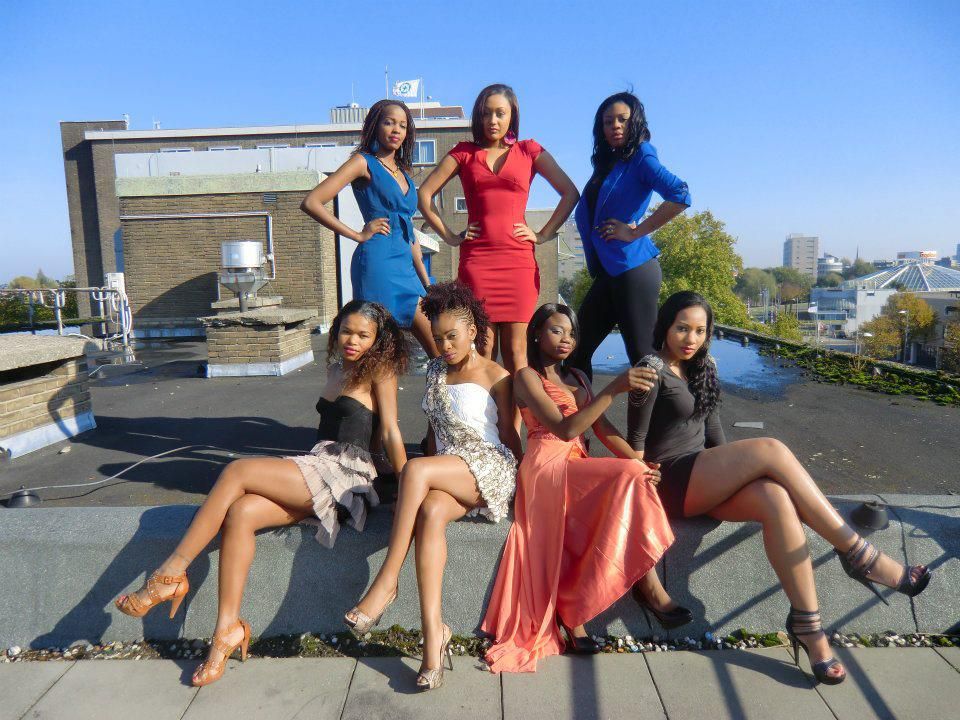 Miss Africa Netherlands' mission is to provide educational opportunities and to encourage outstanding Africans in their fields of education as well as professions specifically, but not limited to the young African women. The pageant signifies the "essence" of today's women and is a positive youth development program that will reward and encourage the personal development and accomplishments of young women of African descent in the Netherlands.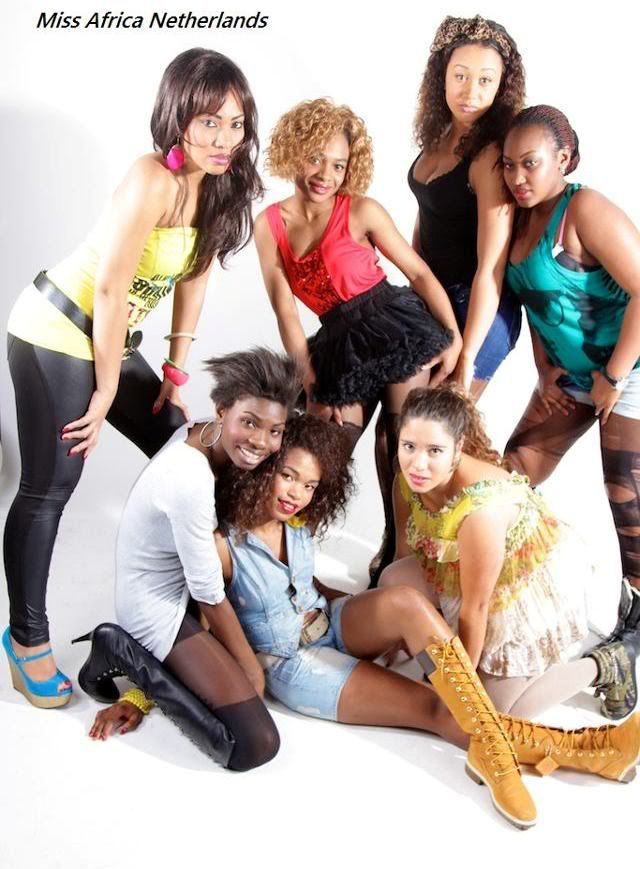 The winners are empowered to become ambassadors for Africa, local titleholders, become active participants in effective charitable events and embracing the spirit of "giving back" to their local communities. And at the same time, help to foster strong values, community involvement and success oriented women considering the fact that the woman is the backbone of every family on whose shoulder, a positive community development would come from. This year's queen would be committed during her reign in representing, the organization in achieving its objectives and fostering its goals.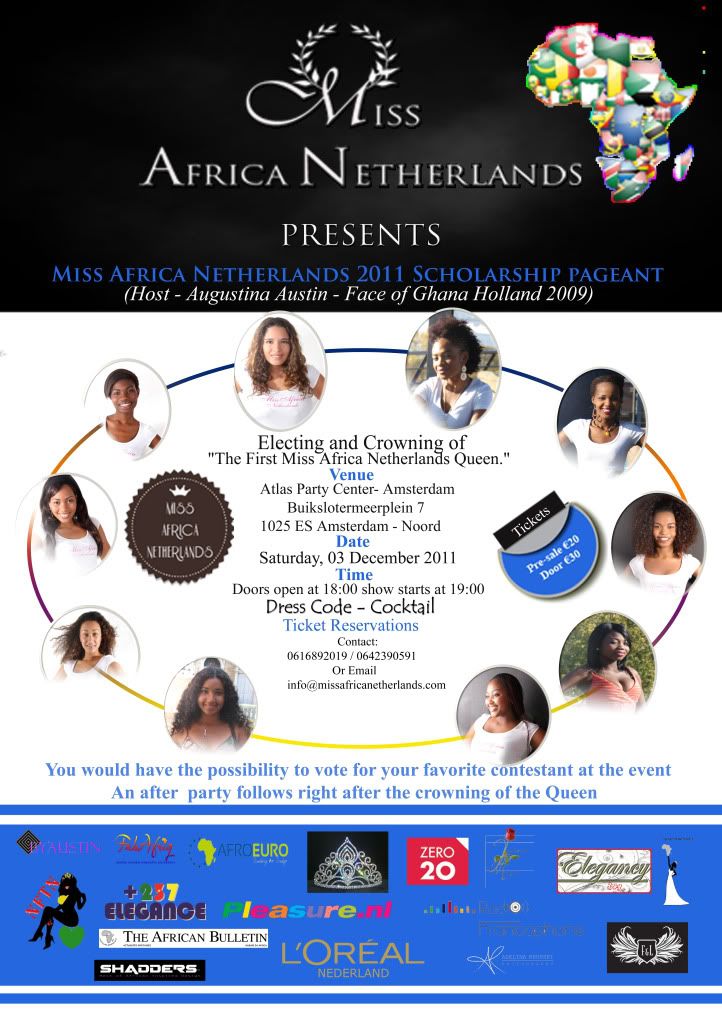 The event is on Saturday, December 3rd 2011 at the Atlas Party Center, Amsterdam (Buikslotemeerplein 7). Are you going to support the Miss Africa contestants?
For more information, visit their website at:
http://www.missafricanetherlands.com/
, or their
Facebook page
and follow them
on twitter
!