Actress Vivica A. Fox was featured on the latest issue of Real Health magazine. In the magazine she dishes on how she keeps herself in shape and her exercise regimen. Although some women have a fear of becoming older and losing their good looks, Vivica reveals that she's looking forward to aging gracefully.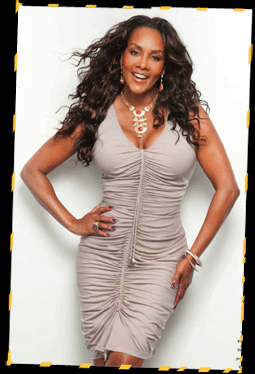 Many women older than 40 often look half their age. Indeed, some women look even better at 40 than they did at 20. The reason? Because, much like Fox, they take good care of themselves by watching what they eat and staying physically active. "I work out three to five times each week.
"I've always wanted to be older-to be very honest-because with age comes wisdom, or it should be. My role models are beautiful women, such as Sophia Loren, Pam Grier, Tina Turner and Diana Ross, who all look better the older they get."
"I don't have a problem with aging whatsoever. I have accepted that I'm not a 20-year-old. But if you take care of yourself, you should be able to age gracefully and still always look good. Getting older doesn't automatically mean you lose your looks".

"There's a third life, when you've discharged your responsibilities to family and you have an opportunity to discover things about yourself. This can be a really wonderful and productive phase of life people can look forward to and enjoy".
Click here
to read a digital edition of this article.