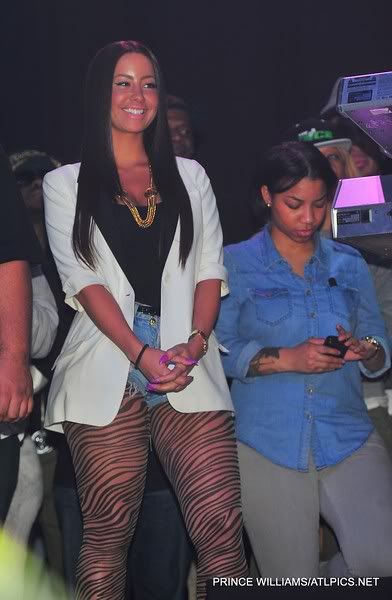 Who is that girl? Well, its Amber Rose! The 28-year-old hip-hop muse was spotted rocking out to the tunes of her boo Wiz Khalifa and Snoop this past weekend at the Tabernacle in Atlanta. She was almost unrecognizable as she stood at the side of the stage rocking a white blazer, wolford tights and a long dark wig. What a good way to disguise herself.
Meanwhile, Wiz and Snoop tore it down, performing some of their latest collabos off of their new soundtrack, 'Mac & Devin Go To High School' from their upcoming movie with the same name.
But back to Amber Rose, do you digg her rapunzel look?