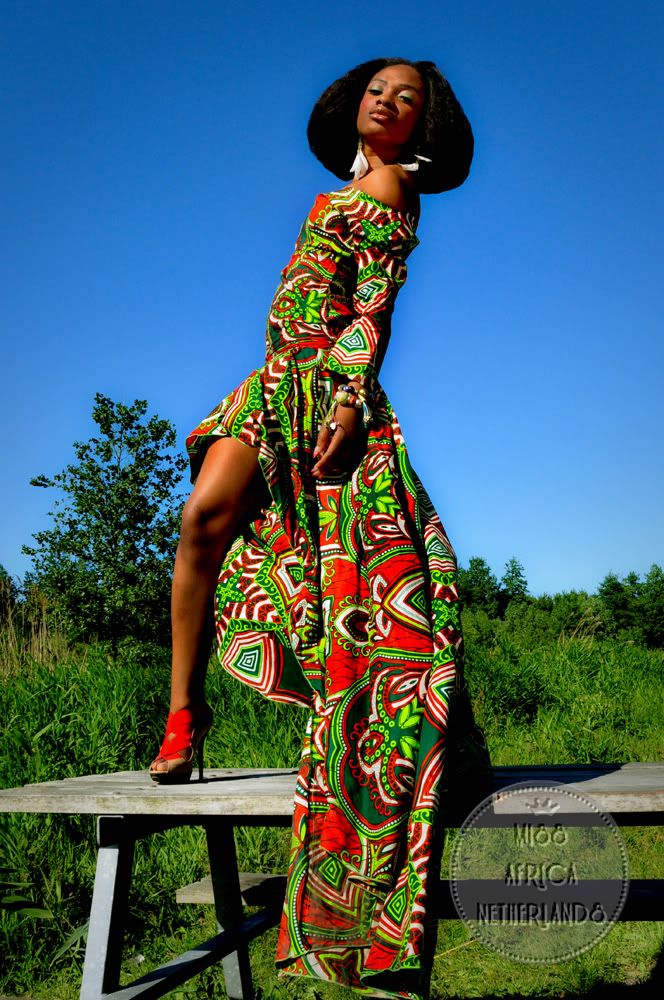 Elegancy101 was lucky enough to catch up with Miss Africa herself: Nkem Anthonia Emegha! We chatted about competing in the Miss Africa Scholarship pageant and what it means to be a representative of the organization. Check out our exclusive below!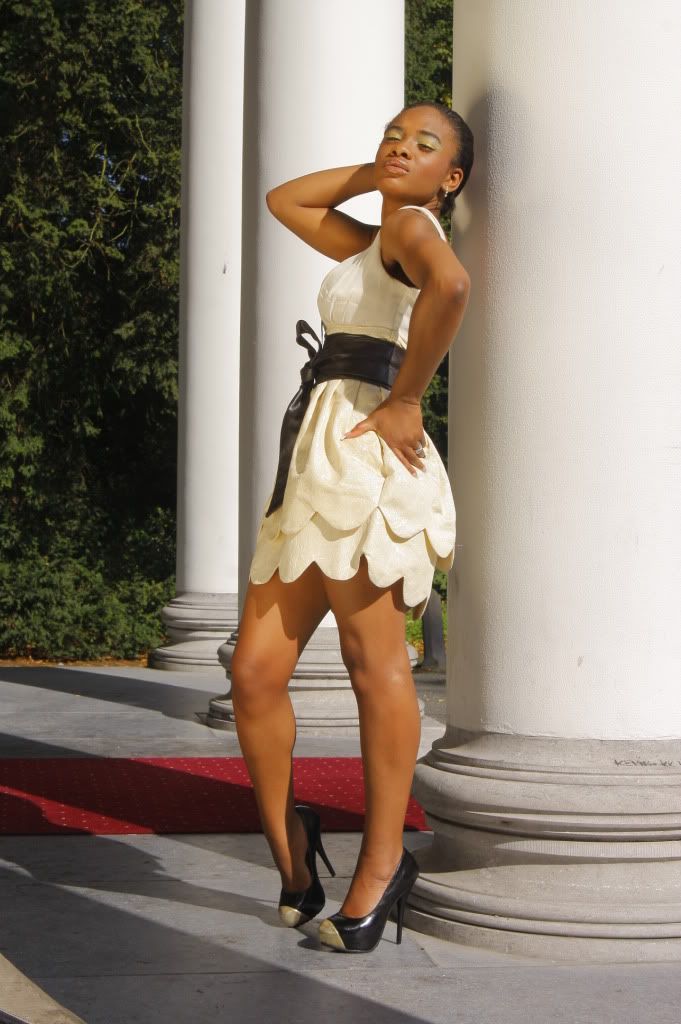 1. Congratulations on winning the title, how does it feel?
Thank you very much. How it feels to be a winner, well I must confess it feels great actually. This is something I worked for over the last couple of months. And I must admit, the amount of attention and number of people who are supporting me in this cause is unbelievable; family, friends and loved ones far and near are very excited and very proud of me and that makes me feel great.
To be honest, if somebody told me a year ago that; Anthonia, next year you will be crowned the winner of Miss Africa Netherlands 2011-2012, I could probably look at the person in the face and shake my head. We all are winners but I strongly believe there's an inner power that makes winners or losers. And the winners are the ones who really listen to the truth of their hearts and that isjust what I did. I told myself that; "even though you won't leave this place with that crown remember you always were and still be a winner."
2. What are your obligations as Miss Africa Netherlands 2011-2012? What are you required to do?
First of all, as Miss Africa Netherlands 2011-2012, an ambassador of the African Community in the Netherlands, the representative of the Miss Africa Netherlands Organization and a role model for many youths out there, my first obligation is to protect and project/promote the positive image of Africa.
As an ambassador for the Miss Africa Netherlands Organization, my objectives are to foster the objectives of the Organization and to join in its cause which include but not limited to;
1. The fight against breast ironing,
2. The fight against female genital mutilation,
3. Increasing Access to Education,
4. Increasing Access to Healthcare, Health Education and Fighting Diseases,
5. Advocating for Women and Children's rights
6. Supporting Women's and youth Initiatives and projects
7. Encourage Youth Ambassadorial initiatives and leadership
8. Organize fundraising events and support projects for the benefit of the community
9. Promote social, economic and cultural activities, costumes, jewellery and performing arts and the richness of African heritage and culture for the advancement of Africans in the Netherlands and back in Africa.
10. To provide a unique opportunity to speak up for Africa, raising awareness on pertinent issues concerning the continent and how the African community in the Netherlands as well as the Dutch community and friends of Africa can help make a difference in Africa.
11. To partner with other organizations, foundations, companies as well as individuals who share similar objectives, to create an impact in the continent.
12. To provide a platform, bringing together Africans and other non-governmental organizations (NGOs) and groups operating and or working in Africa, to discuss and adopt common strategies and to act collectively in achieving a common goal.
3. What was it like growing up in Nigeria (Africa)?
I never really had the chance to fully grow up in Nigeria. I spent my first 8 years in Nigeria with my lovely grandmother and grandfather. If I had to go back in time it would be too vague for me to remember everything. What I do know is that I used to be in a cultural dance group that was very interesting and fun for me. It was enjoyable because I find my joy in dancing. Apart from that I remember going to the farm with my grandparents, yes indeed the queen did go to the farm but the most adorable thing about it was that my grandparents did not allow me to touch anything, they really treated me as their little queen and did not want anything to harm me. So what I would do was sit and watch them do the work. I must say that after spending 14 years in Europe I still have not forgotten my roots back in Nigeria. Anywhere I go I have the tendency to carry Africa along with me because Africa is born in me. Like I always say the rhythm of Africa beats within me all I have to do is dance to it.
4. Did you have any aspirations to move to the west?
Moving to the west was an initiative of my darling mother. At a young age I didn't know much about the west so I had to join my mother. I am very grateful for her taking that bold step, like many others she took a risk, she left her comfort zone, her mother land, a place she was brought up, to travel to an unknown place with the hope that she will provide a better future for her daughter and herself. So me being here is all thanks to God and my Mother. The lord favoured me with a mother I call my role model who has the qualities of a strong and passionate African woman. I simply call her the epitome of beauty. Her inner beauty is one that is priceless and never dies.

A picture of her lovely mother!
5. When you were competing in the Miss Africa Netherlands pageant were you nervous during certain parts of the competition?
Like anyone competing in life, it is a normal phenomenon to get nervous at a certain point but it is another task to know how to handle it. There were times I did get nervous about my looks and what others would think of me. But I decided to let everything flow and let my passion for why I was contesting take control of me. And my family, friends and sponsors really supported me emotionally; they prayed for me always calling me to check up on me and the feeling that they had my back was enough to overcome the nervousness I had at the time. And this brings me to the absolute conviction that;'believe in the saying follow your passion and success will follow you.'
6. Who got you started doing a beauty pageant?
First of all with your permission, I would like to seize this opportunity to clear off the doubts and confusion that has been lingering on the minds of so many. If I have to answer that, I will first of all say Miss Africa Netherlands is not or not just a beauty pageant but a scholarship pageant with objectives focused on the inner beauty and what you can give back to your community.
And now to your question, as for what got me started was the urge in me to do something for my community. I have always supported people who like myself, believe that we are capable of making a change if only we have the right people and the right instruments around us. When I read what Miss Africa Netherlands was about, I could see that we shared the same visions/goals. I saw it as a journey I had to take. Life to me is a journey you never know what may be your next destination. I tried as much to focus on the journey and not on the destination.
And I must admit that what actually got me started is my undying conviction in giving back to my community coupled with the goals/ mission of Miss Africa Netherlands Organization.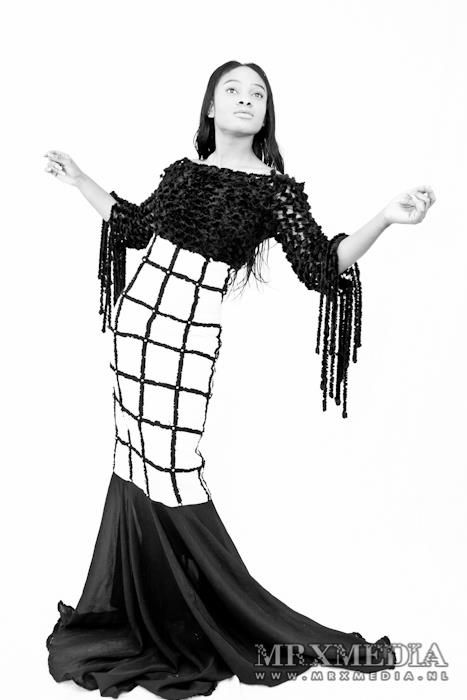 7. You have a newfound fame; a lot of people know who you are. Does that make you uncomfortable?
I must confess that I love it, it is time to show the world who Anthonia is and what she is capable of doing. I feel blessed. Like my favourite poet Maya Angelou wrote; 'I love to see a young girl go out and grab the world by the lapels. Life is hard. You've got to go out and kick ass.' And this is exactly what I plan on doing.
8. Are you going back to Nigeria during your reign (to start up certain projects)?
On a personal note, Nigeria would probably be my first port of call. However, where and how I have to serve my people solely depends on the Miss Africa Netherlands Organization which is putting things in place and will be made public in the nearest future.
9. How did the Nigerians in the Netherlands react to your victory?
My people are very proud of me. When I say my people I am not only talking about Nigerians but about Africans and Europeans alike. People from different places, Ethnicity and culture have showered me with a lot of love and kindness that is indescribable. And of course the Nigerians among us are extra proud to see their fellow young Nigerian winning a title like this.
10. What will be your plans after your reign is over?
First of all studies first! I will be doing my masters hopefully in England, but while doing this would not mean that I will leave Miss Africa Netherlands behind. I will continue to be part of the organization and help the upcoming queens and the organization as much as I can and also continue with the projects that I will be starting during my reign. The organization is my new found love and joy and would not want to let it go for anything simply because I believe and see a lot of potentials in organization.
So boys and girls dont forget this face!