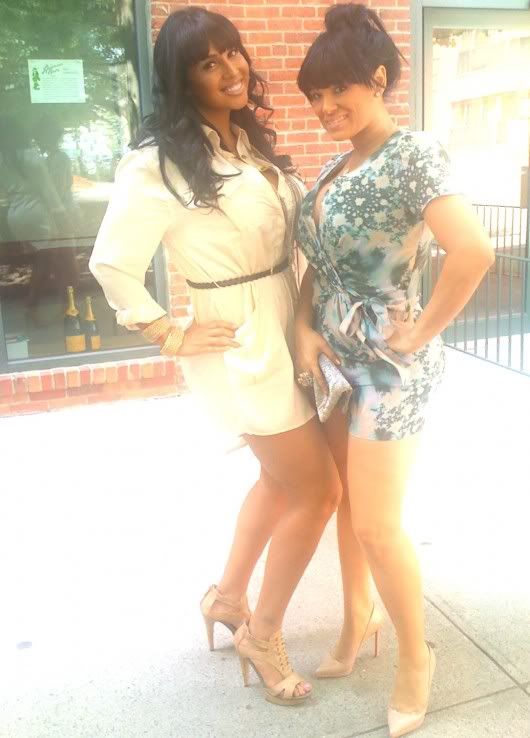 It seems Emily B (right) of Love & Hip Hop fame is doing it for herself with a self titled clothing line set to debut in Fall 2012. This season, she decided to claim her independence by leaving Fab, moving into her own place and 'handling her own' (singing "independent women").
She tells
Global Grind,
"It's still in the works. It will be out Fall 2012 and you'll get to see my journey with that as well. I wanted to do this for at least ten years. I went to school for fashion design and it's not as easy as being a stylist. It's something that I've been working on and I'm finally here. That's my love life (Laughs)… and that's my baby. You'll get to see me styling too. I styled New York Fashion Week's Samantha Black's Fashion Show. So you'll get to see me, Emily the Stylist and Emily the Designer, and not just Emily the Cry Baby!"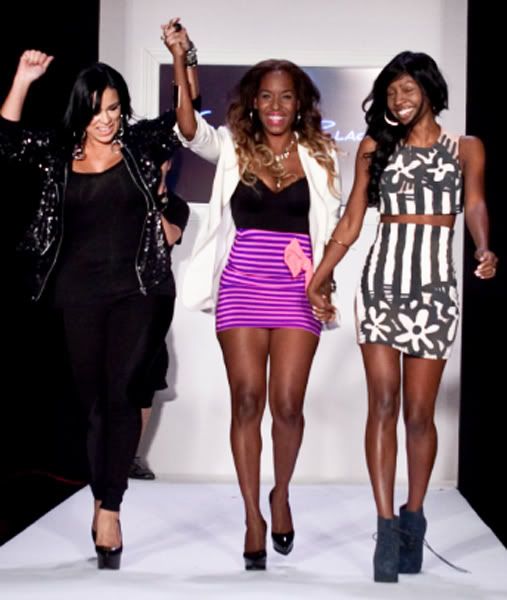 Judging from seeing Emily B's looks on Love & Hip Hop, a lot of girls are feeling her personal style. But do you think you would wear a piece from her forthcoming collection?