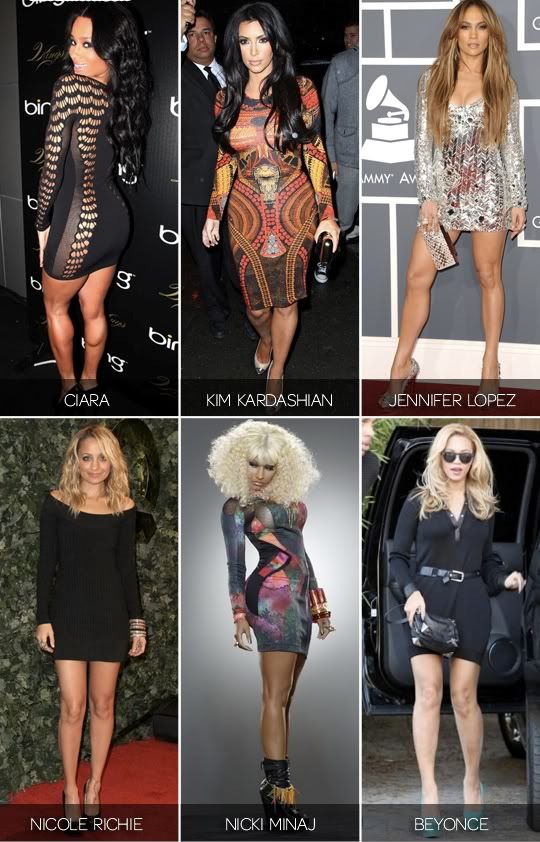 Are you going to the Miss Africa pageant? Do you already know what you're going to wear? Well, the air is cooling down outside and your shoulders gets chilly very fast. The solution is easy. Pull on a long sleeve dress!
Gucci, Herve Leger, and Alexander Wang were all feeling long sleeve mini dresses for fall and now celebs are starting to give this trend legs.
The form-fitted long sleeve dresses are seen on celebs like the Kardashians and Nicki Minaj.
I like the one Ciara was wearing. She was wearing a very revealing Faster by Mark Fast Dress (£340.00). We might not suggest to go for something that revealing unless you are bold and have a body like Ciara! But we did find some other cutout dresses:
here
.
On the picture above we can see the mini dress on the runway is severe, belted, and accented with black leather. It's definitely sexy, I love it because it's a great way to show off your figure without exposing too much skin, but for average girls like us, the long sleeve mini dress can easily be translated into a flaw because it exposes everything (like your but, your thighs, your breast). But when you're dressing to look sexy, it's always smart to pick one body part to show off, and the long sleeve mini dress makes your legs the main attraction
Pick your own style and shop online on
saksfifthavenue
Good luck!