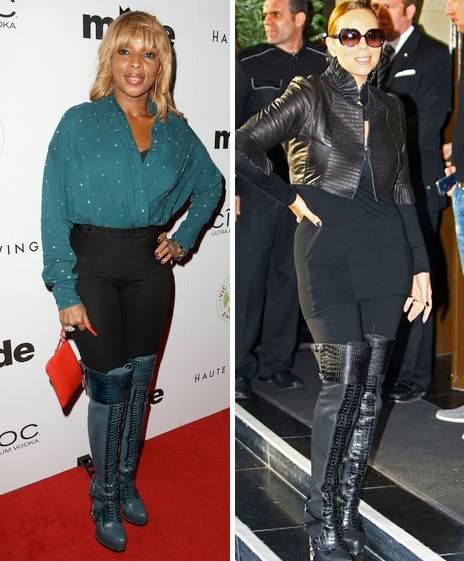 It seems that Mariah Carey and Mary J. Blidge are having a fashion battle. Mariah Carey recently showed off her "just got a twin" baby body in an all black outfit punctuated by $1,260
Christian Dior Guetre Thigh-High Alligator Buckle Boots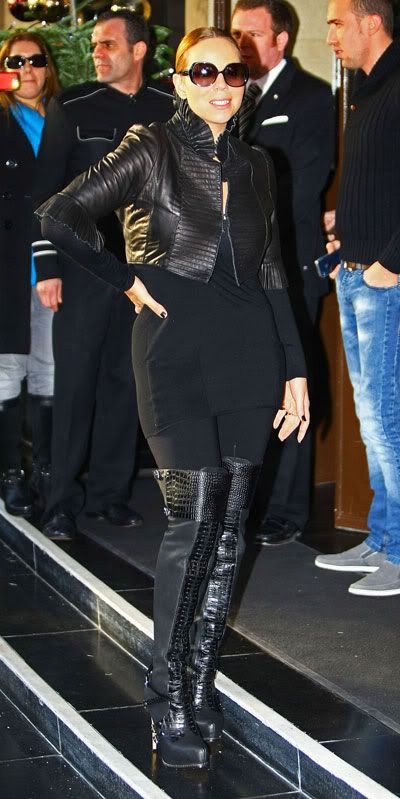 The boots are a favorite of Mary J Blige, who wore them in green to Rico Love's birthday bash in Miami. She also wore another pair in brown to perform a few weeks prior.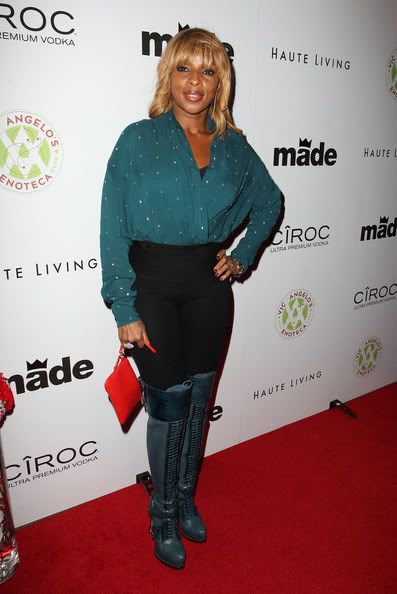 The burnished leather heels have a lace-up front and alligator buckles that make their way up the thigh. These shoes are sold out now but they came in green, deep red, black, and navy!
The shoes are hot, but both of their outfit really didn't do it for me. But who wore it better?