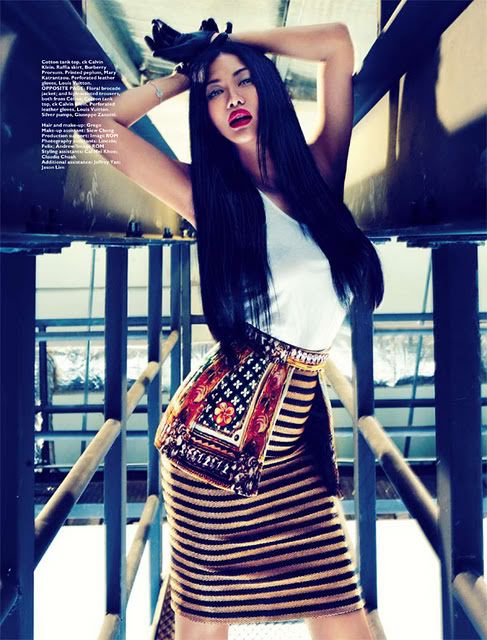 Kimmora Lee Simmons is determined to unleash your inner goddess. The sexy, larger-than-life designer and business women never does anything without style, and Shinto Clinical, her new line of fabulously skin care products, is no exception.
Shinto Clinical is a comprehensive line of skin care products made for women in their late 20′s – 50′s. The nine-piece line is inspired by the marriage of Eastern and Western skincare traditions. Ingredients like pearl powder, beta glucan, and Wakame kelp extract hearken to the regimen of Eastern women, while the clinical aspect of the products are a nod to western culture. Included in the line are cleverly named products like Pore it Out, a pore concealer and Wrinkle Shrink, a wrinkle diminishing serum.
The fashion mogul recently commented on her new line in an interview:
"It's for women like myself, multiethnic women. I'm not a teeny bopper anymore. I'm a working mom. My lifestyle is busy and demanding," Kimora told mystyle. "There will be a lot of plumpers. I love the moisturizer. When you use it, your skin feels firmer because it's retaining a lot of the moisture. I'm very into my moisture products and my cleansers. I'm so excited to share them!"
The line will launch on QVC February 24, and will make the move to retail spots like
Nordstrom
in early March. Will you buy it?