Once we saw the Chanel Pre-Fall 2012 fashion show collections, we coulden't stop admiring all those jewelries and Maharaja inspired dresses.
Chanel
is a brand coveted and loved globally, thus Karl Lagerfeld takes inspiration from the legions of fashion-minded women and men who wear his designs all around the world. For the Pre-Fall 2012 Métiers d'Arts show, he takes the famed French fashion house to Bombay, for a collection that gives a Parisian spin on traditional Indian garb.
Metiers d'Arts was launched in 2003 and is an ode to the brand's workshop, where artisans work tirelessly on the most fabulous couture-inspired pieces. They are beautiful and ordinary gorgeous. We have never seen and will never predicted Karl to have India as his inspirations let alone sending several Indian models down Chanel runway.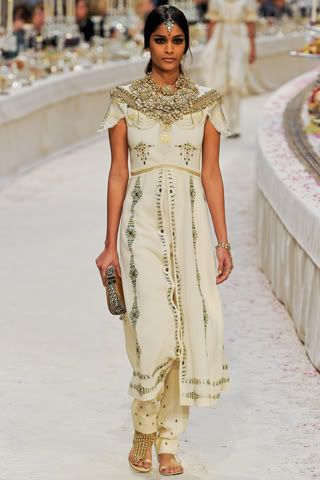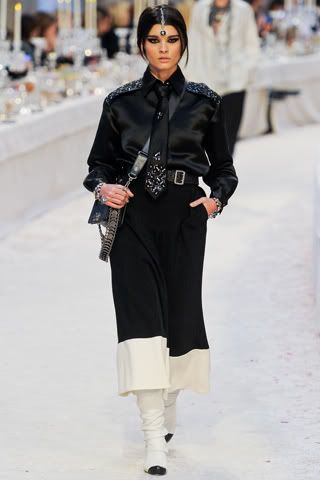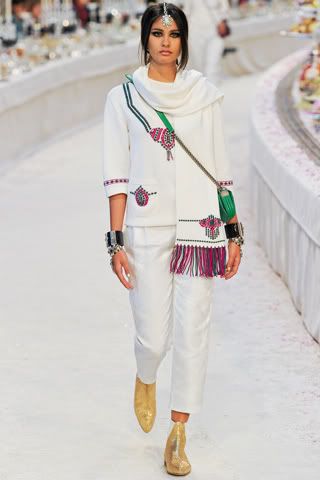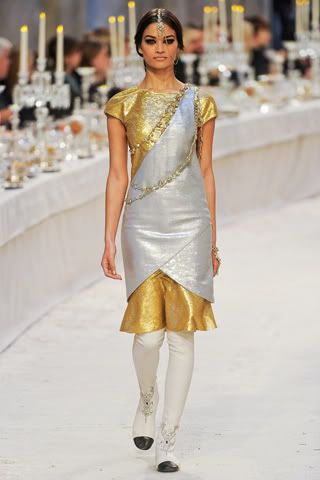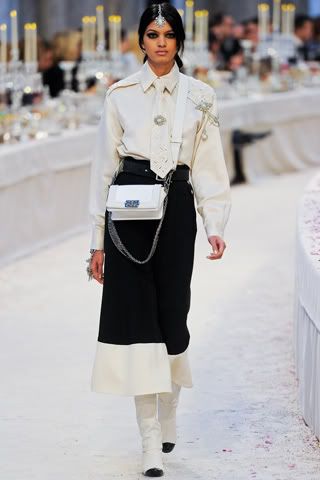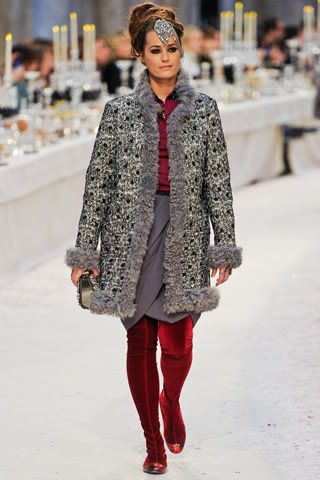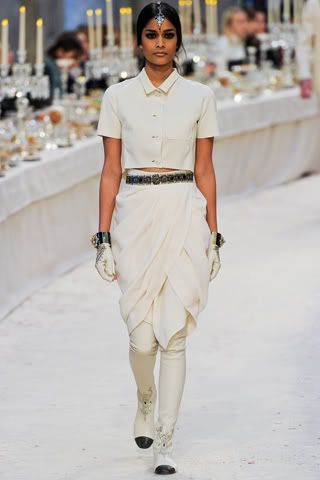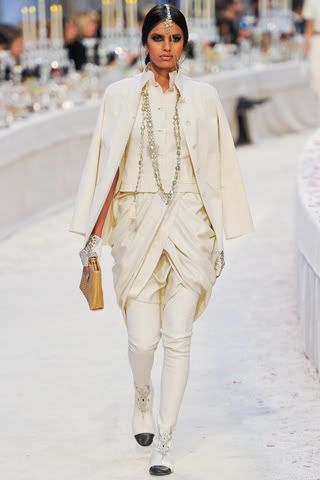 From harem pants to jeweled headpieces, the craftsmanship that the brand is known for is on display. There aren't any barely-there hemlines or an excessive show of skin: this season the Chanel woman knows that covering up can also be sensual, especially when coupled with confidence. This collection definitely has pieces that can be worn by women no matter what their ages are: gold skinny pants, flat sandals that are beaded to perfection, new spins on the classic tweed jacket, fingerless gloves and so much more. The color palette is also great for transition from late summer to the cool days of autumn in neutral shades of ivory, black and grey, with pops of color in metallics, burgundy and jewel tones.
I can't afford Chanel, doubt I will anytime in the foreseeable future. However, my little sewing machine can make a mean inspired garment; in particular that draped skirt. With beading and embellishment. I'll do my best lol. What do you think about the collection?
Check the entire show below: