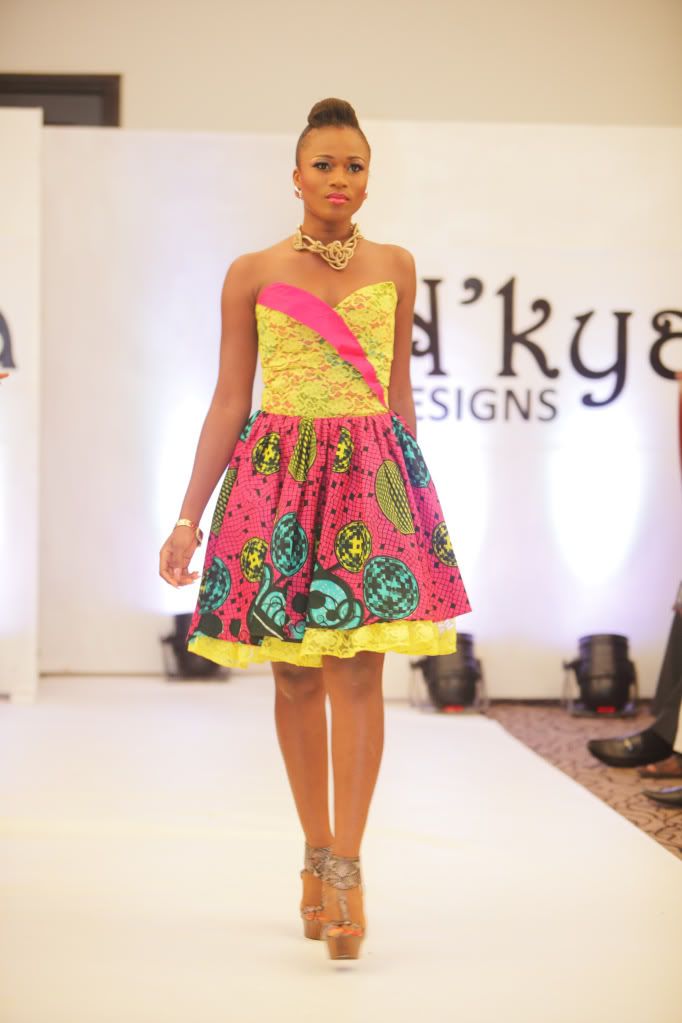 N'kya (pronounced nekaya)Designs has launched itself in Ghana through the showcasing of two collections; Bedazzled and Dawn. The event was a private showing which took place at the Obuasi Suite of the Labadi Beach Hotel with lots of guests in attendance.
N'kya is a womenswear label established in 2007 by London based designer Sheila Boateng. Their collections includes a range of dresses and separates that reflect the fusion of two very different cultures to create an explosion of unique style and colour. Based in London but deep rooted in Ghana, Western Africa, N'kya prides itself on being able to create pieces that are unanticipated and exciting. N'kya's signature is the use of African fabrics exhibited throughout the collection in the forms of dresses, tops, skirts etc and is mostly mixed with a variety of fabrics such as chiffon and satin.
Bedazzled collection:
is an existing collection which has been brought over from London and updated to fit the new surroundings. It will feature bold reds, blues and yellows as well as embellishments for maximum impact.
Dawn collection:
is an entirely new collection, symbolizing a new phase or rebirth of N'kya Designs. Lace detailing is key to most pieces as well as the signature combination of wax print fabrics with other textures.
View the images below!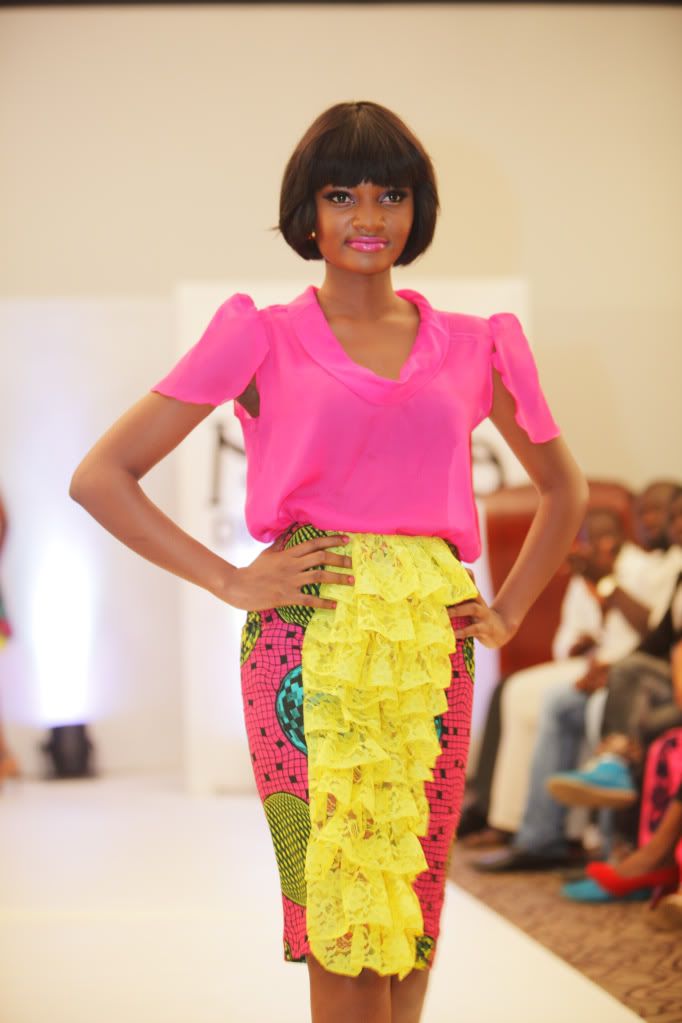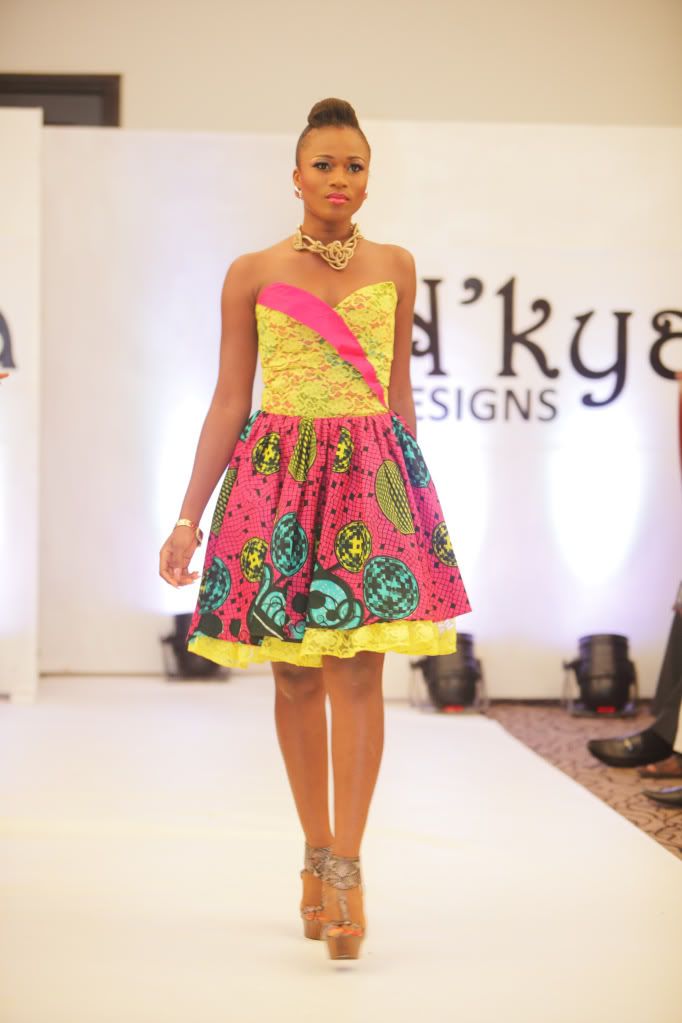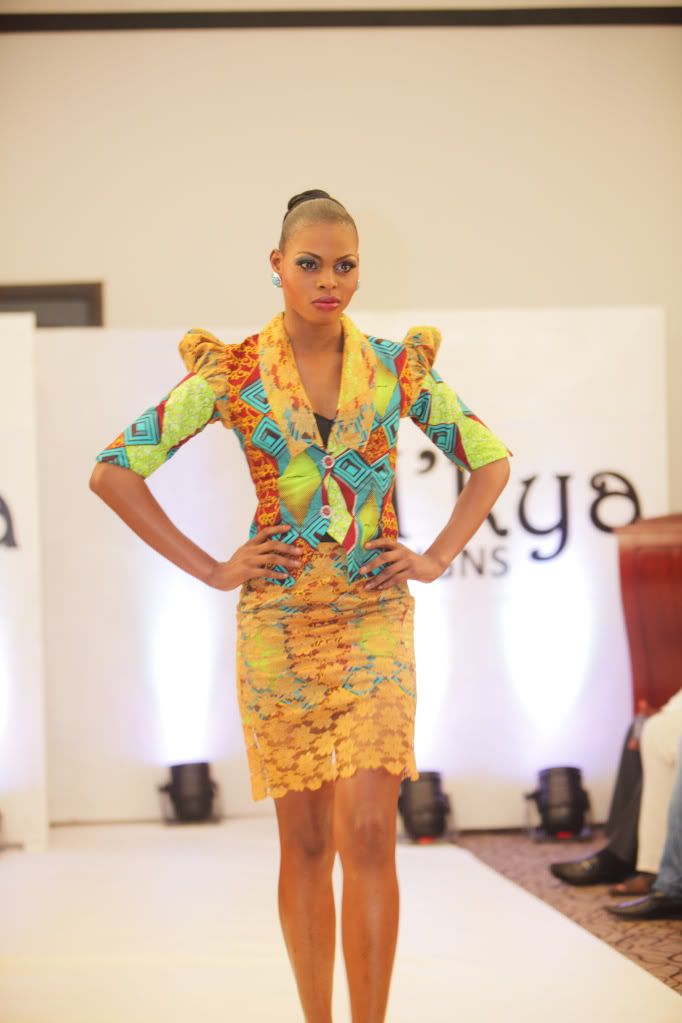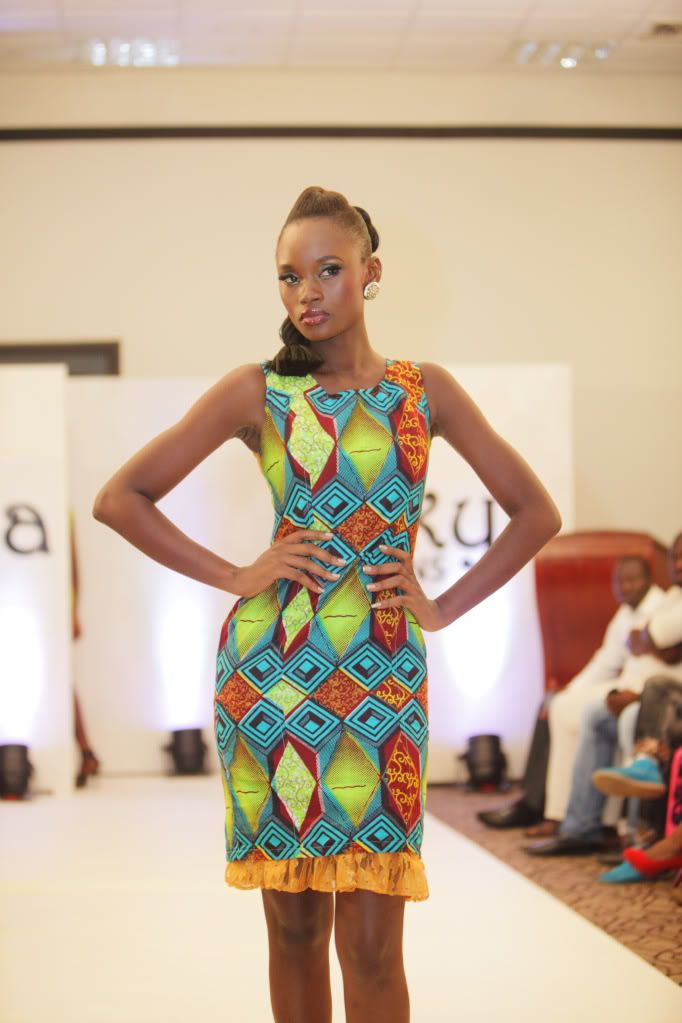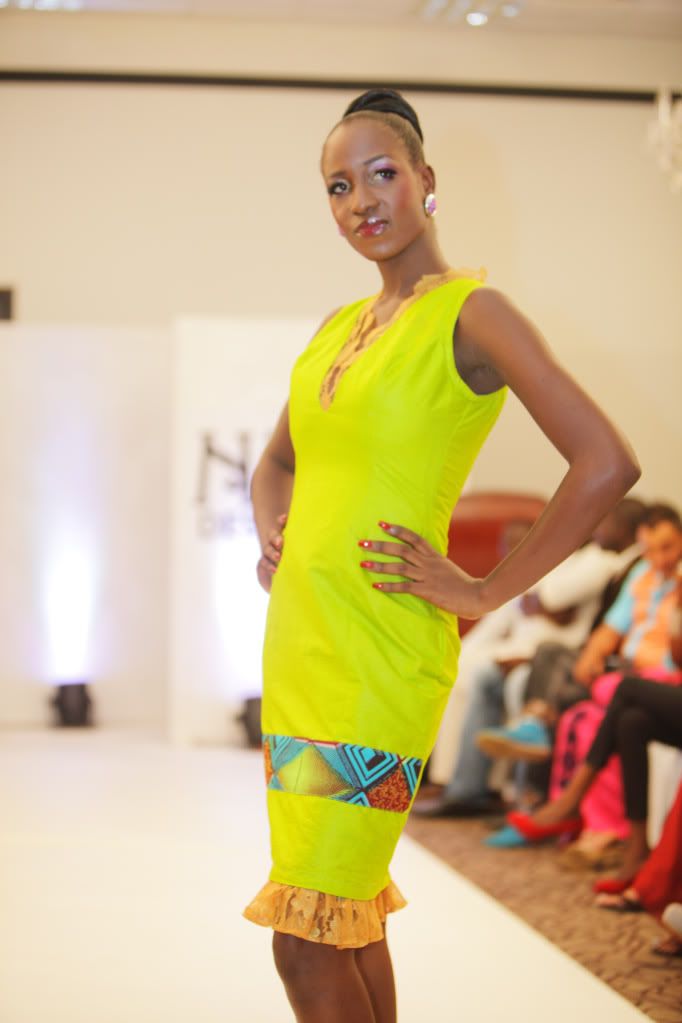 Check the fashionshow on video:
Selected pieces from both collections were auctioned off with the highest bid of the night 1000 Ghana Cedis on a chiffon top and African wax print skirt with lace ruffles down the center. There was also the sale of 4 dresses by an anonymous guest of the event and these were given to 4 lucky ladies that graced the stage to dance Azonto (a new ghanaian dance). This definitely made the night very entertaining! Which piece do you like the most?