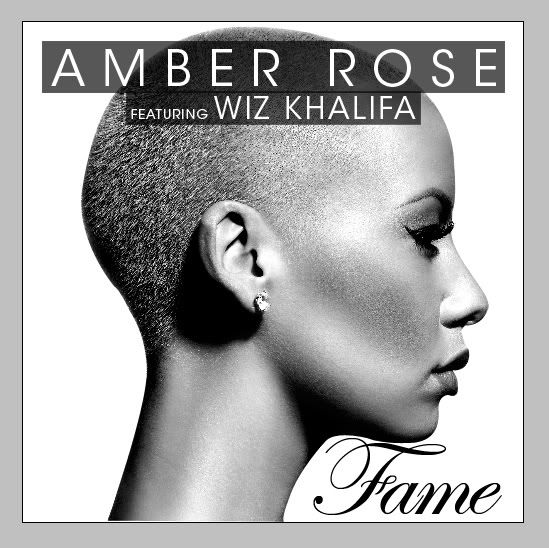 Amber Rose just released her debut single "Fame" featuring her boo boo Wiz Khalifa. It does sound like a song Rihanna would sing, it's catchy.
We love us some Amber, that's our girl. She sings about the ups and the downs of the glamorous life:
"Scrutinized,
being blindsided by all the lights,
The questions one made up
like these rumors were made up,
Can't shop for clothes.
or by some cigs
Without paparazzi looking for a flick.
This is a new situation.
You're an overnight sensation."
I was scared to listen to the song, but it's not bad. I wish they didn't do autotune though.
Listen to the song
Some blogs are saying its much better than Kim kardashian's song but thats not much of a standard. I'm not going to lie, I was expecting more with the way she was pushing her singing, saying how she was quitting smoking and all that. She finally relased a song and I still don't know if she can actually sing or not. I can't knock her hustle but at the same time, I think its so sad the way everyone thinks they're a singer now a days and actual good singers that look good and have good vocal ability (i.e. Teairra Marie & Olivia) can't be successful.
Oh well! What do you think?