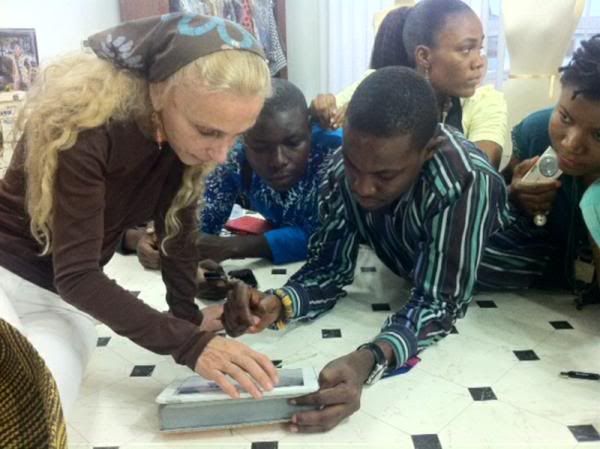 Vogue Italia editor in chief
Franca Sozzani
visited accra recently and met up with legendary Ghanaian designer
Kofi Ansah
, and a group of young designers from the WEB-Young Designers Hub, a new association of local young fashion designers who hosted a private runway show of their collections in her honour.
In this video Franca Sozzani stated clearly "You have lots of potential in this country (Ghana). During my stay in Africa, I visited Togo and Nigeria but it was only here in Ghana I noted an authentic sense of fashion".
I respect Franca Sozzani for her work over the years as it was under her direction that Vogue Black was created, an editor who understands globalisation and is not afraid of shaking things up. Sozzani signed autographs and took pictures with the young designers and praised the work of local designers. She further advised the designers on creativity and how to gain recognition and credit for their work.
I believe 2012 will be a year that every corner of the world will have no choice but will see more African prints being used, hear about African fashion shows and finally many will rock the garment like never before and not just as a trend. As for Ghana, 2012 will be an explosive one we will be attending Ghana Fashion & Design Week (GFDW) to support the movement. For more informaion about this international fashion events show launching late autumn 2012!

Check the video: