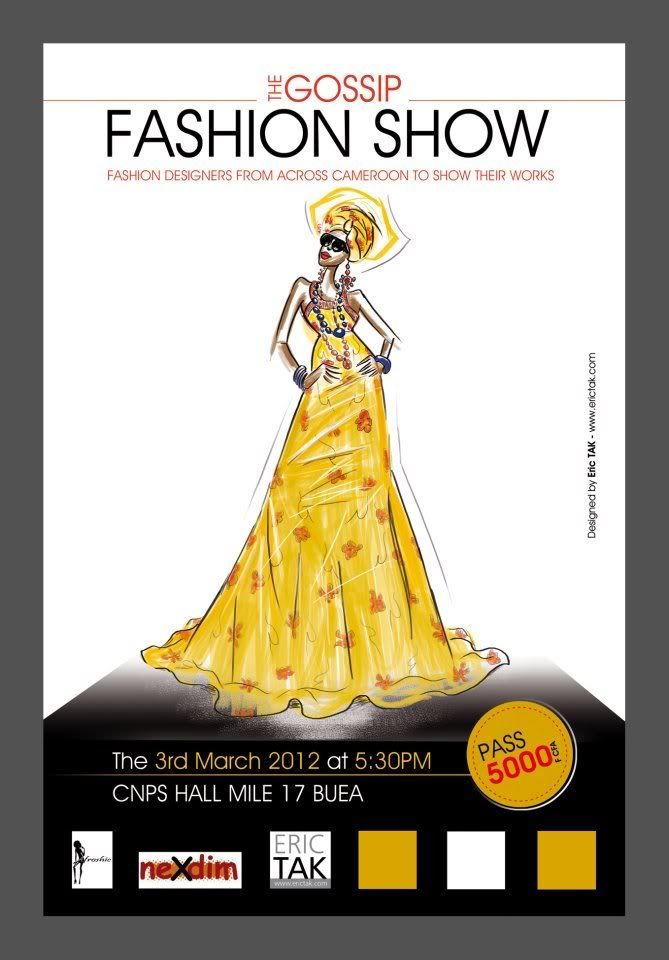 Ok, African Fashionistas...there is an event coming up! Nexdim fashionistas is one in a lifetime breath-taking event organised by the prominent Afroshic Clothing and your number one entertainment site Nexdim Empire, to be hosted by its African prolific designer Reneta Ndisang.
Gossip Fashion Show as it is called will bring together designers of all genres and quality, specialised in different fashion related gadgets – bags, jewelries, dresses, shoes and all that encompasses fashion around Cameroon.
The event will be blended and spiced with music,dance and comedy so that all its witnessers can come, see and go talk and even gossip about it. Take the rendez- vous on the 3rd of March 2012, 5:30pm at the CNPS Hall Mile 17 Buea.
Call 0023793200971 or email
afro_shic@yahoo.com
for more information.