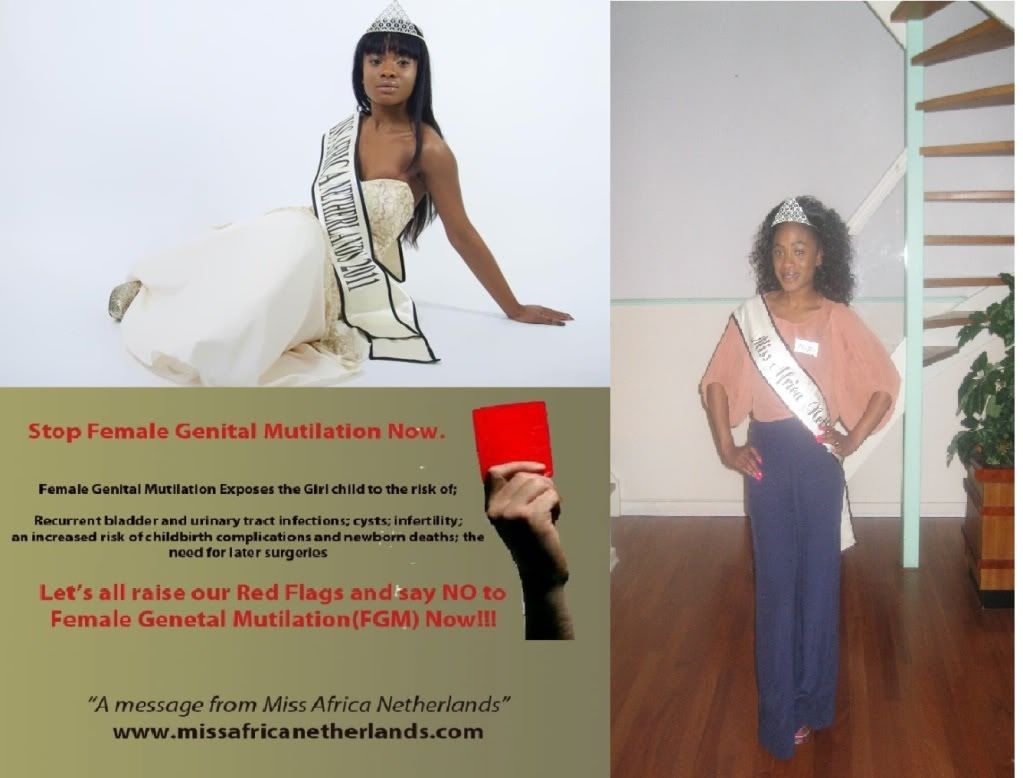 International Day of Zero Tolerance to Female Genital Mutilation is a UN-sponsored awareness day that takes place February 6 each year. It is an effort to make the world aware of female genital cutting (also called female genital mutilation or FGM) and to promote its eradication. Last week it took place in The Hague (The Netherlands). Miss Africa Netherlands: Nkem Emegha was also present.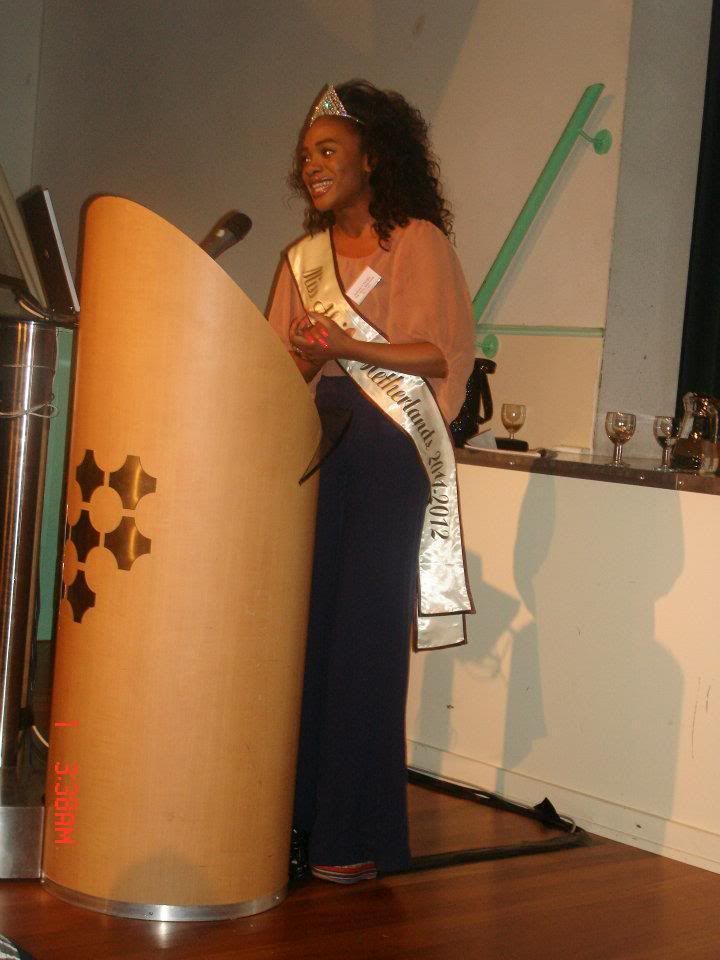 Female Genital Mutilation (FGM) is a cultural practice that started in Africa approximately 2000 years ago. It is primarily a cultural practice, not a religious practice. But some religions do include FGM as part of their practices. This practice is so well ingrained into these cultures, it defines members of these cultures. In order to eliminate the practice one must eliminate the cultural belief that a girl will not become a women without this procedure.
The age the procedure is carried out varies from just after birth to some time during the first pregnancy, but most cases occur between the ages of four and eight. Most times this procedure is done with out the care of medically trained people, due to poverty and lack of medical facilities. The use of anesthesia is rare. The girl is held down by older women to prevent the girl from moving around. The instruments used by the mid-wife will vary and could include any of the following items; broken glass, a tin lid, razor blades, knives, scissors or any other sharp object. These items usually are not sterilized before or after usage. Once the genital area for removal is gone, the child is stitched up and her legs are bound for up to 40 days.
This procedure can cause various side effects on the girls which can include death. Some of the results of this procedure are serious infections, HIV, abscesses and small benign tumors, hemorrhages, shock, clitoral cysts. The long term effects may also include kidney stones, sterility, sexual dysfunction, depression, various urinary tract infections, various gynecological and obstetric problems. In order to have sexual intercourse the women have to be opened up in some fashion and in some cases cutting is necessary. After child birth some women are re-infibulated to make them (tight) for their husbands.
How to stop it?
The only way to stop female circumcision in Africa is change on the village level. Female circumcision is just beginning to get attention in Africa, and about 13 countries now punish the practice with jail terms. But with the exception of Burkina Faso, where the government has vigorously enforced the laws, the laws are largely irrelevant. Even in some places where it is illegal, medical personnel perform circumcisions in government hospitals.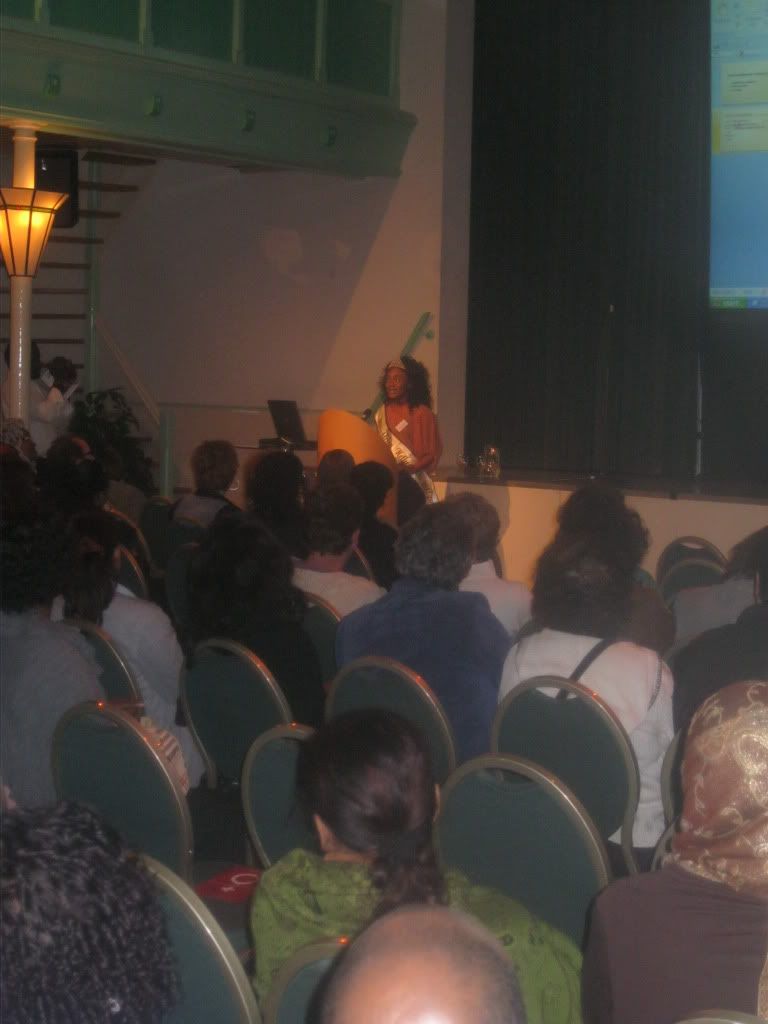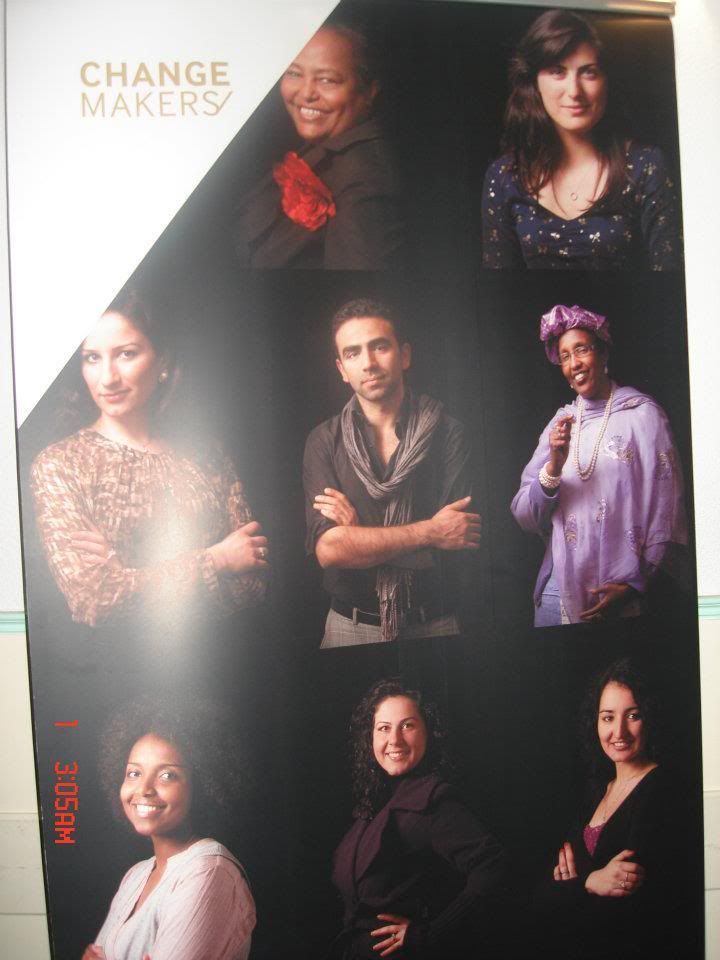 What do you think of Female Mutilation?