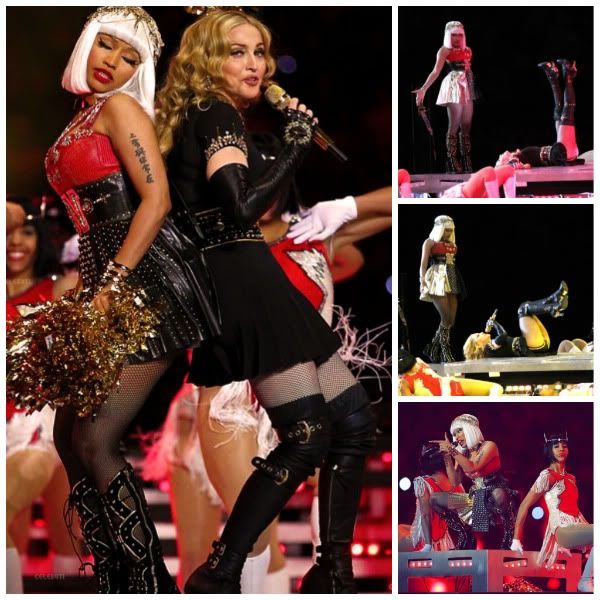 Who watched the Superbowl? Well we didn't, The Super Bowl is not really watched here in Europe and the time difference is a lot. But we did saw the Superbowl half-time show (on Youtube) where Madonna had a Roman-themed performance featuring her hit songs 'Vogue' and 'Music' as well as surprise guest appearances and dance moves that most 53 year olds wish they could do.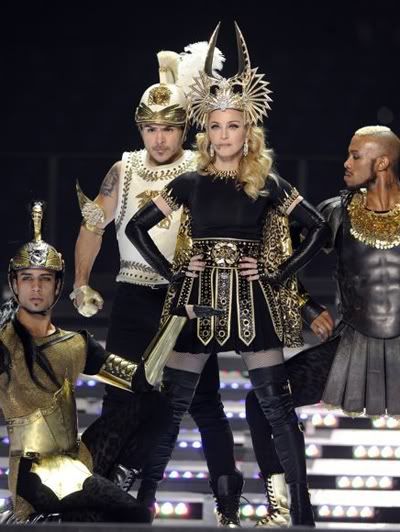 Nicki Minaj, M.I.A., LMFAO, and Cee Lo Green (and his marching band) joined Madonna for the pop icon's first Super Bowl appearance. M.I.A. flashed the camera her middle finger during "Give Me All Your Luvin,'" a move censors didn't seem to catch.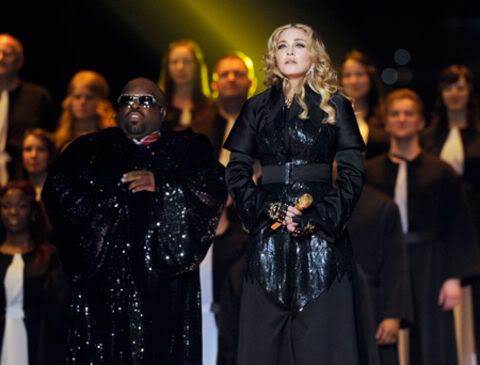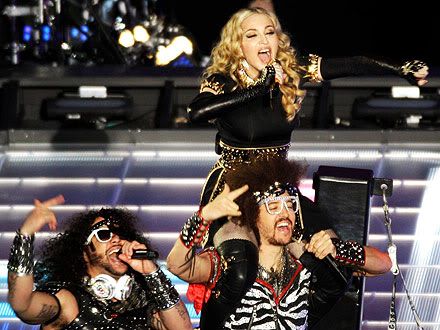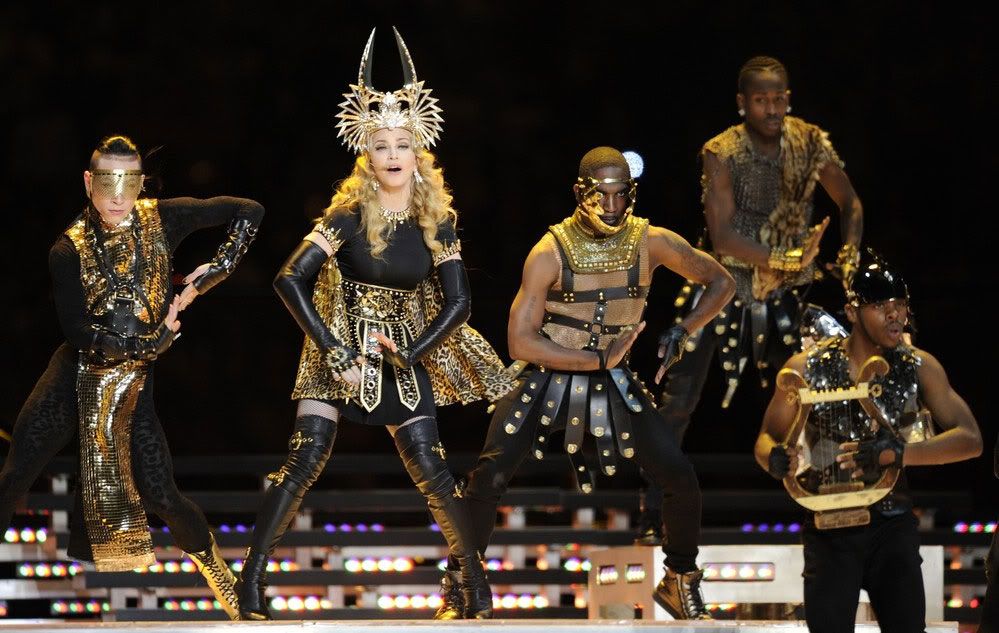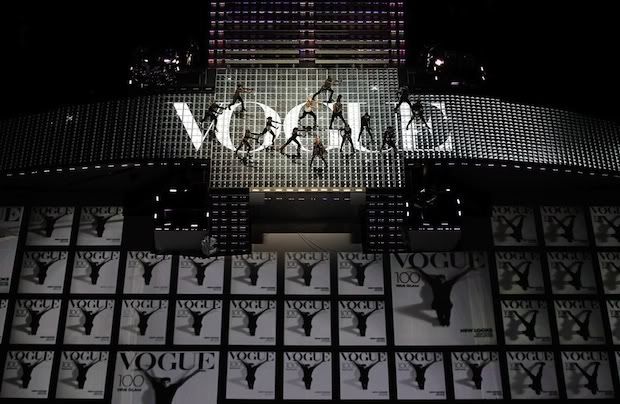 In the end, Madonna disappeared in a puff of smoke as the words "World Peace" were projected onto the field. You have to give Madonna pops, for her too be 50 something and still move that good is great! Was her performance hot or not?