There is a new foundation in town. Maybelline has just released a new foundation that comes in an "airfoam" can and advertises "nude perfection." You may have seen it on several commercials. There are a total of 12 shades. When I saw the press release for this a couple of months ago I couldn't wait for it's launch to get my hands on it. The packaging and initial appeal of this foundation is really attractive, and the idea of a light, almost deodorant bottled foundation would be good to every skin.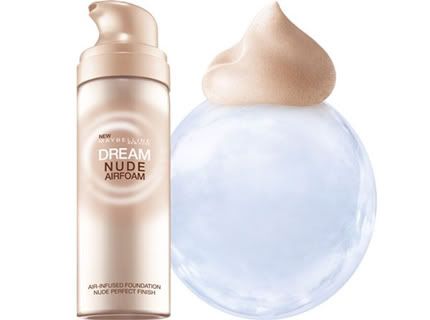 This foundation comes in a metal canister with a pump dispenser and it comes in a foam formula. The packaging is air-tight, which is great for keeping the foundation sanitary. After you pump out the product, it will expand into a fluffy, airy sphere.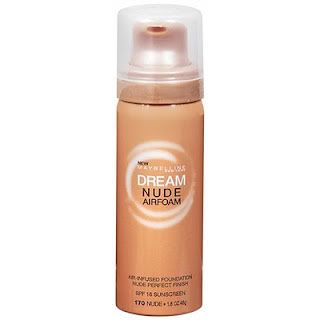 One good thing about this product is it adheres to the skin extremely well, sinks into the skin, and looks natural. It feels like nothing is on the skin. Another positive is that the foundation has an SPF of 16 and includes Titanium Dioxide, which gives you both UVA and UVB protection. The SPF is a little low though. Plus, such a thin layer goes on and the airy consistency limits the efficacy of layering to build up the sun protection. So you likely won't get sufficient sun protection with just this foundation.
This foam foundation cost €14,99! Revlon also haves an airfoam foundation, which costs €13.99 and contains 1.4 fl oz. Are you gonna buy one?