Kanye West debuted his Autumn/Winter 2012 Collection in Paris yesterday. Models showed off a total of 20 looks in 3 main colors. Kanye bet on black for Fall 2012, showcasing a series of saucy onyx looks in leather and lace. Guests such as Cassie and Diddy, Shyne Po, Andre Leon Tally, Vogue's Anna Wintour, Common, Rosario Dawson, Teyana Taylor, Waka Flocka Flame, Alicia Keys and Swizz Beatz were spotted at the show. Take a look at the pictures:
His collection included biker jackets, black leather and tons of fur while ripping the runway in strappy leather stiletto boots. Already critics of the show are raving that it's far better than his last line.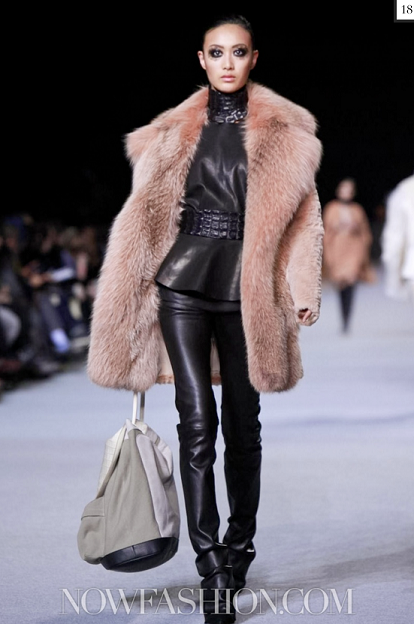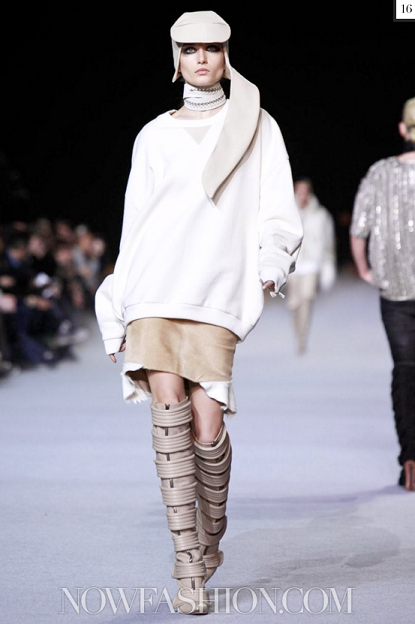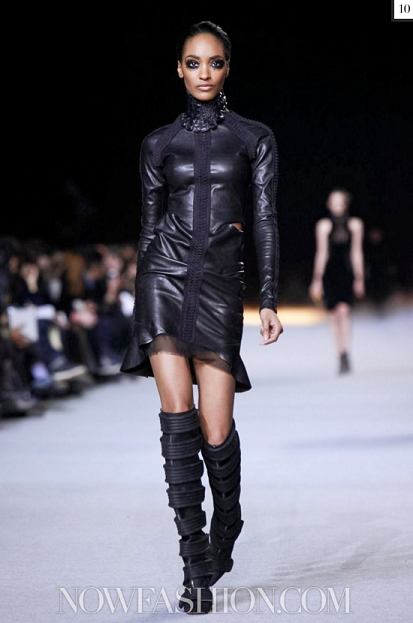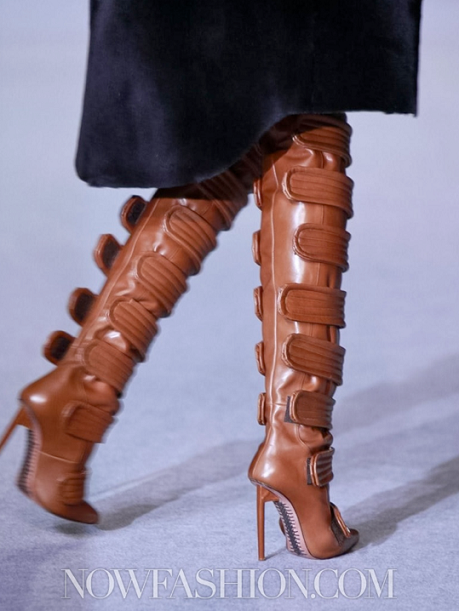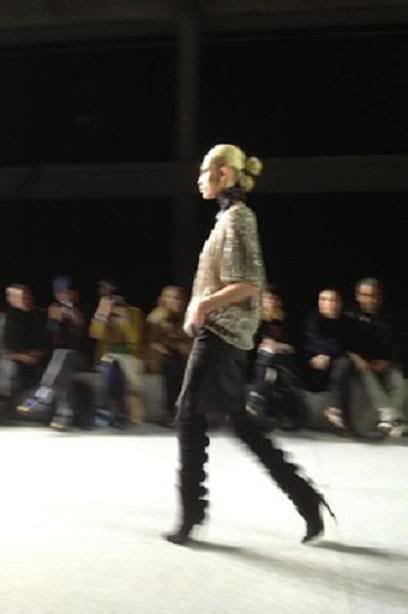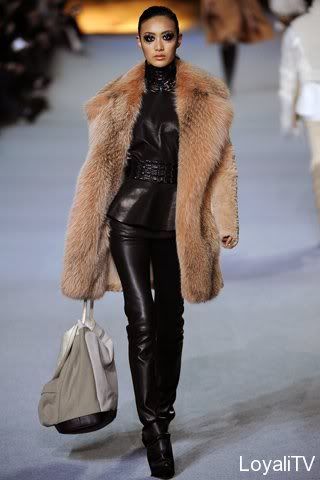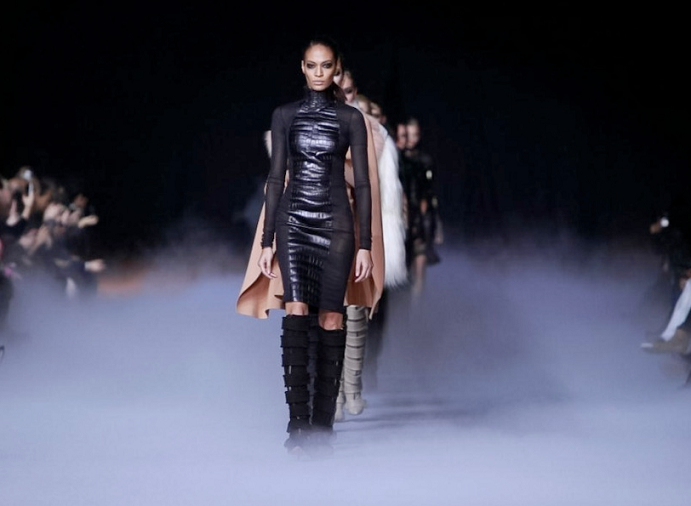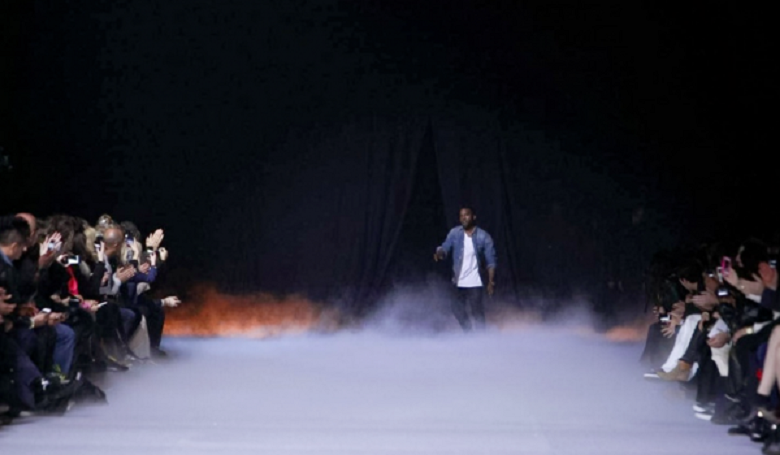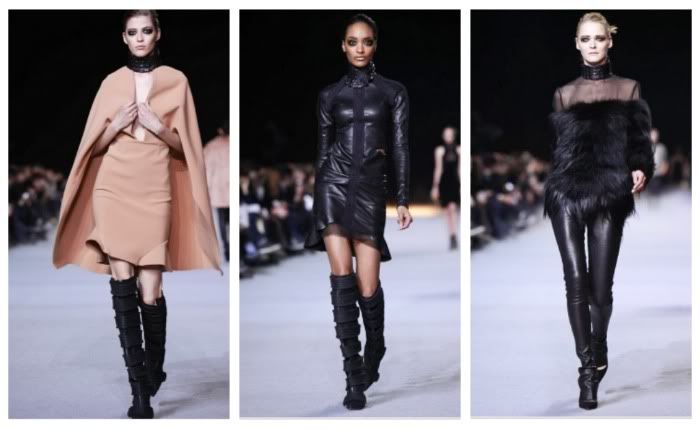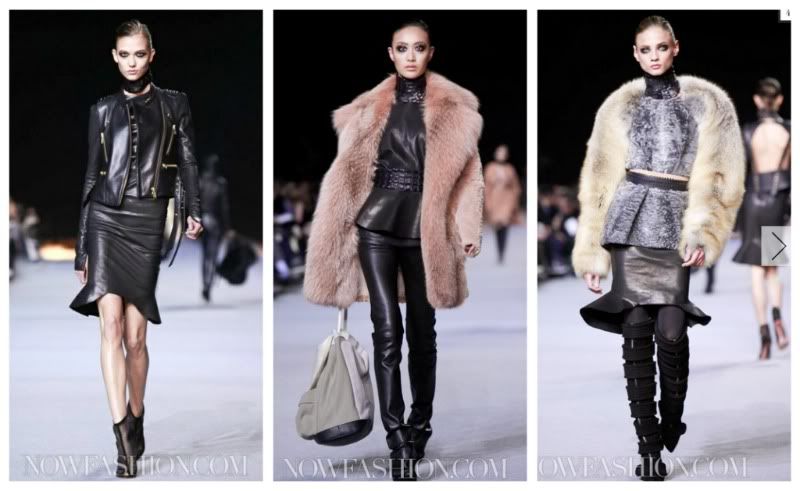 Celebs on the scene: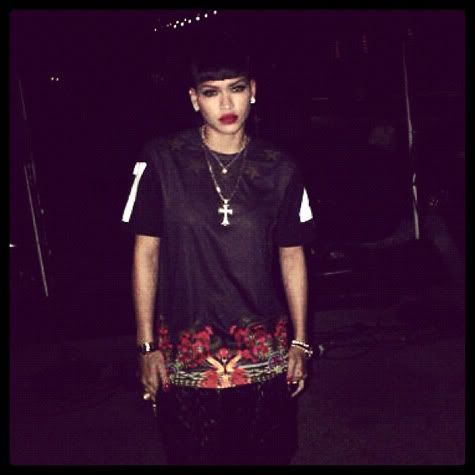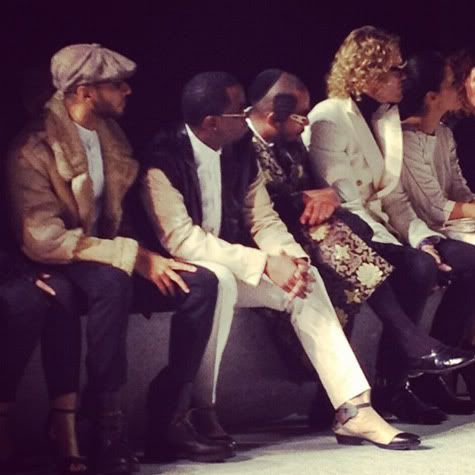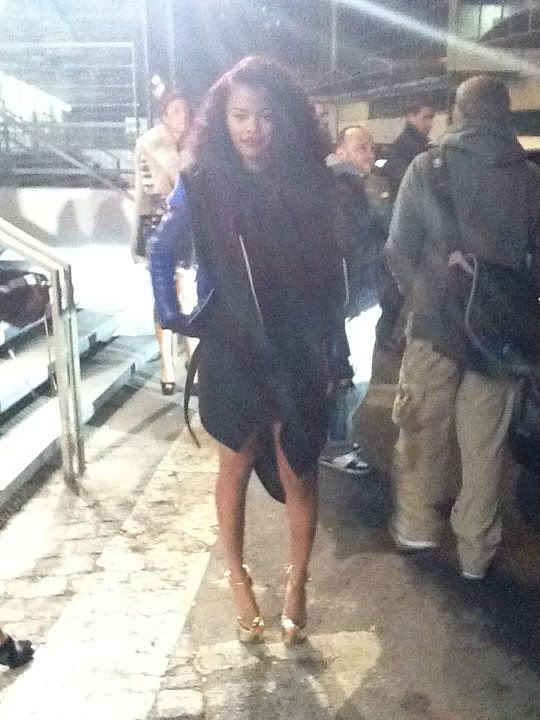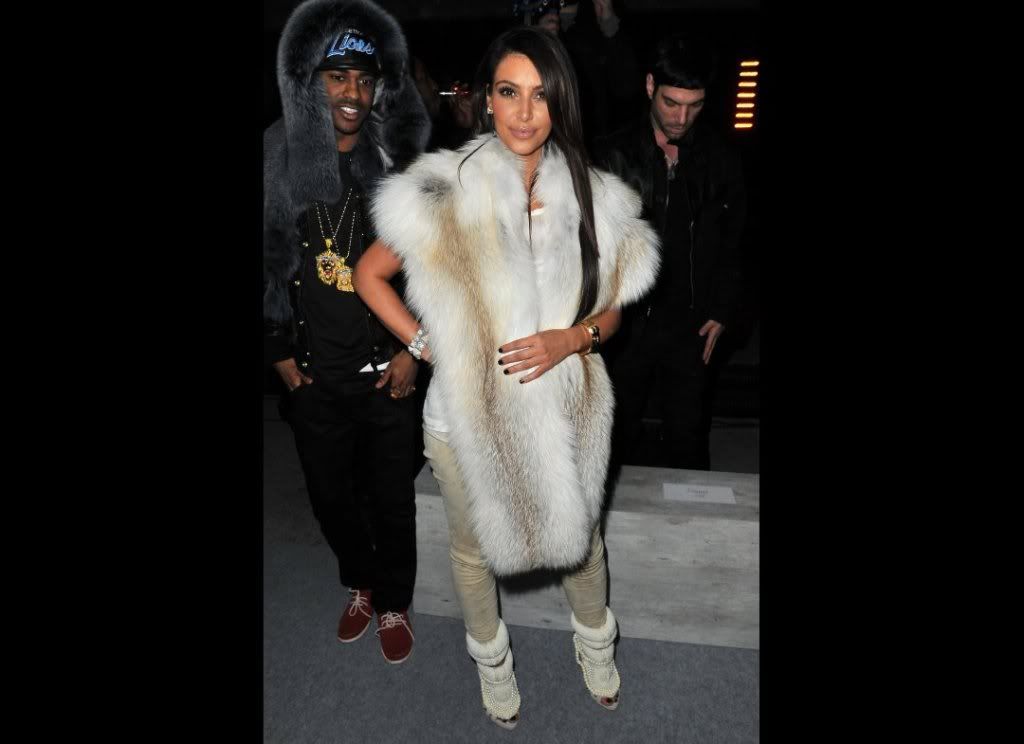 I love Kimmy's look. She was rocking fur while rocking a pair of Giuseppe's from Kanye's Spring 2012 line. She took a seat front row next to Big Sean.
Do you like?
Picture Source: NecoleBitchie and NowFashion.com