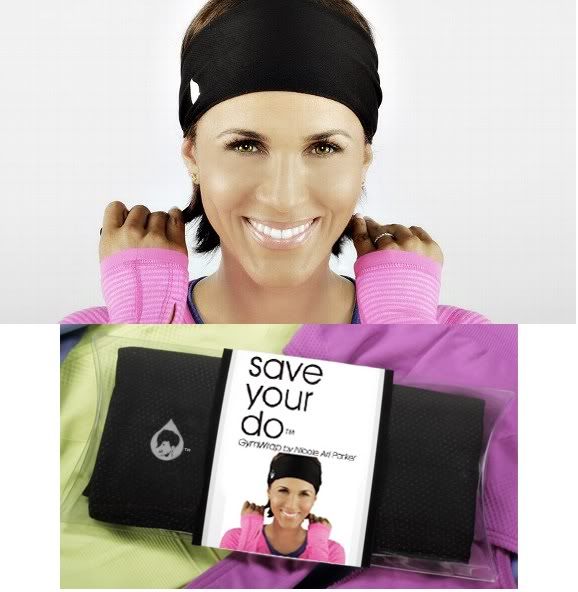 Nicole Ari Parker gained 30 pounds because she says she was more worried about sweating out her perm while working out than hitting the gym and staying fit. It's no secret that lots of black women have the same problem as Nicole. They don't work out because they don't want to mess up their hair. Actress Nicole Ari Parker created and founded the Save Your Do Gym Wrap, so we can stop those workout excuses.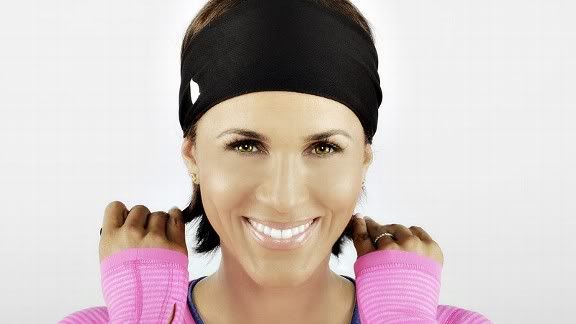 The Save Your Do GymWrap is a stylish headband developed with a patent-pending revolutionary "Edge Control Technology" that minimizes sweat absorption through a unique blend of materials that allows heat to escape while letting cool air in. The moisture 'wicking' process occurs at the molecular level within the fabric resulting in drier flat hair!
The Atlanta-based actress had a interview with ESPN, where she dished on her new invention and why it was so important for her to get back in the gym.
On Putting Her Hair Before Her Body
"I would have pancakes. I'd take my kids to school. I'd have lunch. I'd have pasta and mashed potatoes with butter for dinner and a glass of wine and I'm not doing anything. Maybe 20 minutes on the treadmill."But my hair was tight."
On Working Out With the Gymwrap
"[With the head wrap] I went through 45 minutes of intense boot camp with multiple circuit training, indoors and outdoors," said Parker, who went through 17 prototypes before settling on the final version. "I washed it. I dried it. I threw it on the floor. I really tried to find a way to make it perfect."
On Juggling Life, Fashion, & Working Out
"I'm just going by the patterns I see and the patterns I see are we, as women, just want to put our best self forward all the time. Between the kids, the jobs and everything, no matter what color you are, cardio is probably not on the top of your list. You think you need the newest shoe and the newest outfit. We forget exercising is free. We forget it only takes a little bit every day."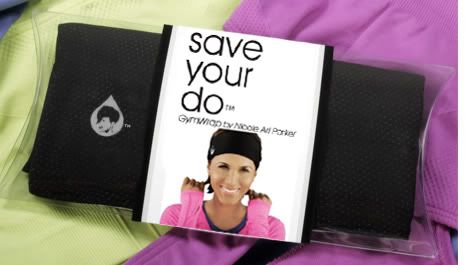 The Save Your Do Gymwrap comes in a variety of colors and is available in three styles: Full triangle, wide band and narrow band. It is ideal for all hair lengths, types and textures. Get more details at
saveyourdo.com
!