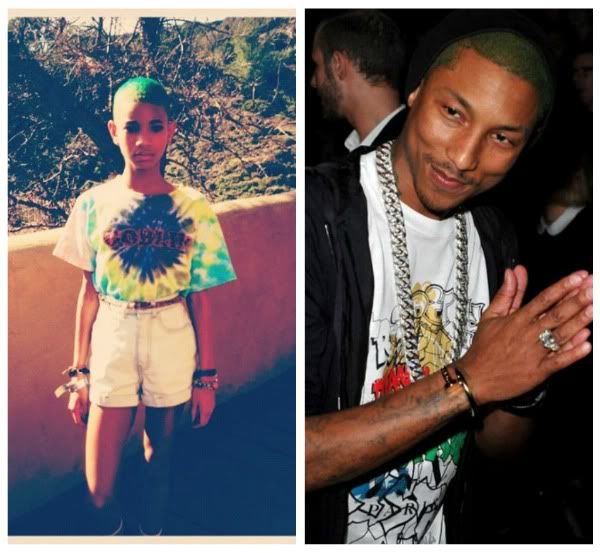 Just when we thought Willow was going to leave her hair alone after she shaved it, she went GREEN over the weekend. She aint the only one tho. Pharrell Williams took his hairdo to a whole new level too. The two must have been on the same wavelength this weekend as they decided to change the game and unleash some green-haired swag on the world.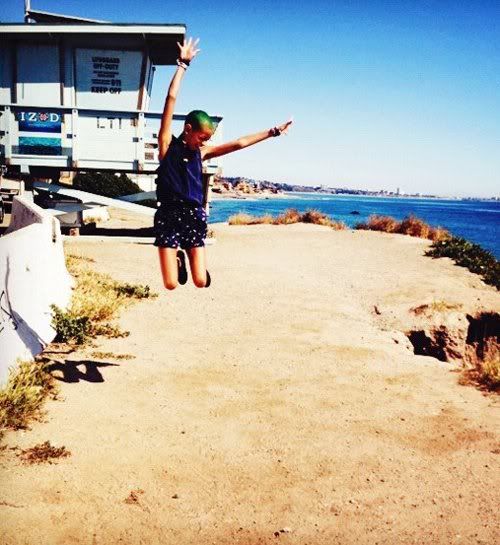 Willow decided to show off some pictures of her new green do to her 140k+ instagram followers over the weekend.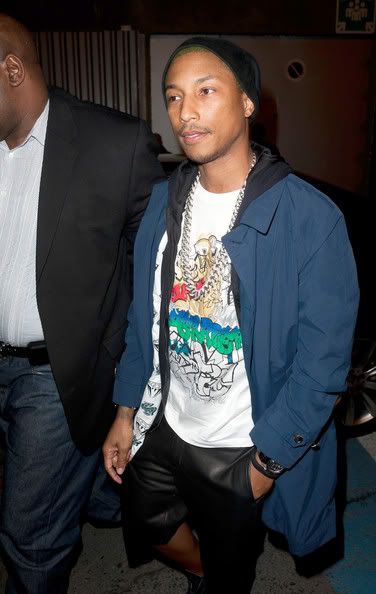 While Pharrell Williams was busy debuting his own green post-Oscars look during the Lanvin show at Paris Fashion Week.
Hot or Not?