It looks like Willow is trying to get her rainbow on. Our favorite entertainment prodigy, Willow Smith has gone from blonde to green to yellow. Take a look at more pictures: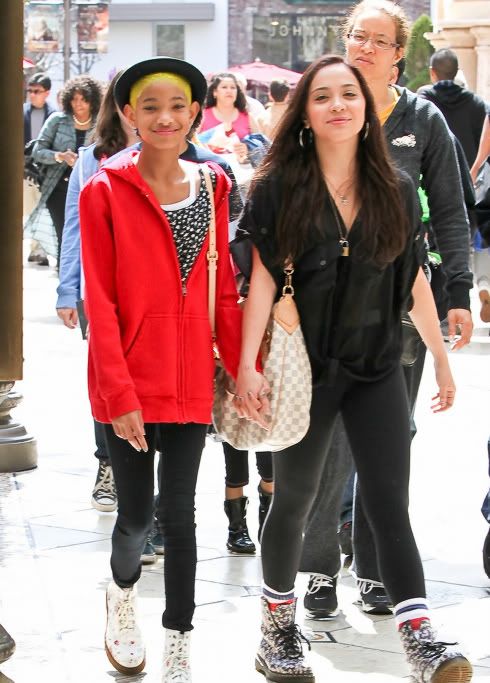 Willow Smith smiles big for the cameras as she rocks her latest hair color — bright yellow! — on a sunny Saturday in Los Angeles.The 11-year-old singer kept her new hair color under a black hat as she and a friend held hands and did some window shopping at The Grove.

Is her new hair color hot or not?