Drake is right about a man in a suit. They should make all the thugs standing on the corners wear a suit and tie. He was being styled in designer suits on the set of his photo shoot for GQ. The editors, chose Drizzy to cover their first ever Style Bible because of his personal style and his ability to balance wearing casual clothes and suits. He tells the magazine: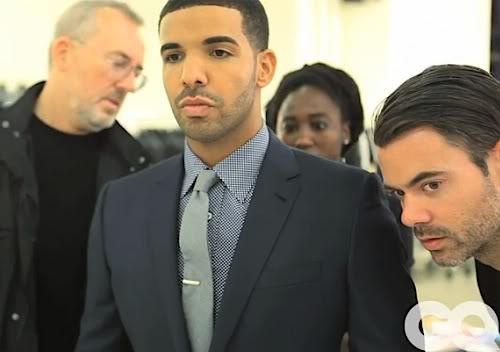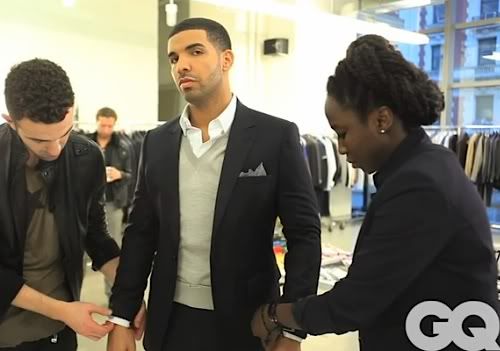 When I don't get to go too many places where I get to dress up, I literally pick a restaurant, put on a suit and go sit down and have a nice meal by myself. Think about everything that's going on. Just by myself. A part of that whole thing is you put on a suit and almost command a certain respect from individuals, even in passing. Just the way people look at you, admire you, shake your hand or say 'Hello'. It really brings an energy to a room.
Watch Drake behind the scenes below:
He does look really nice and more adult. What do you think?