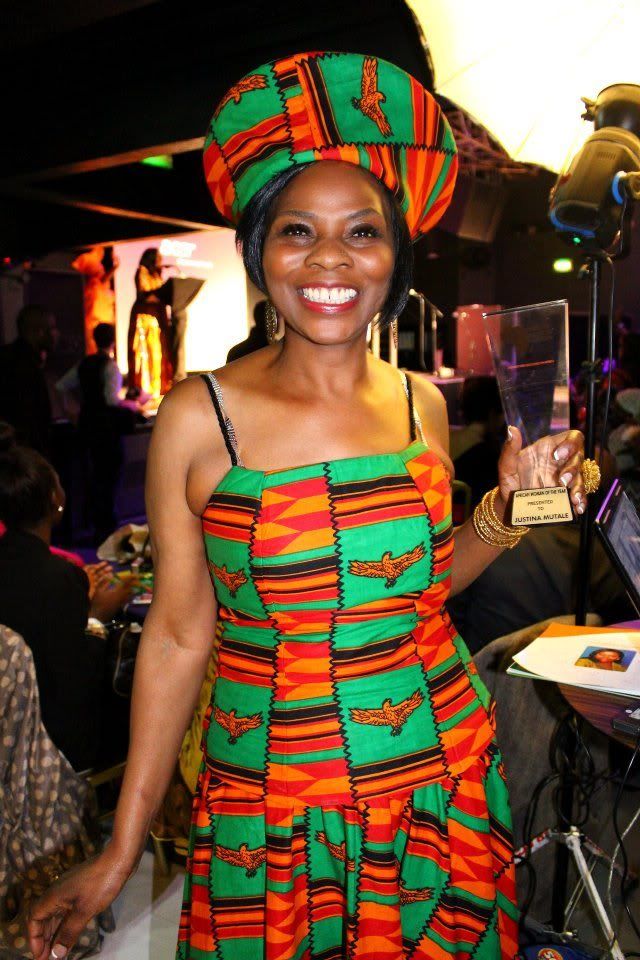 Justina Mutale, founder of Positive Runway: Global Catwalk to stop the spread, has won the 'African Woman of the Year'. Founder of Miss Zambia UK Beauty Pageant, Justina Mutale has been nominated alongside African Presidents and Vice Presidents as "African Woman of the Year" and it was honoured in the African Achievers Awards (AAA) under the theme "Leadership & Africa Rising". It was held on Wednesday 22nd February 2012 in London.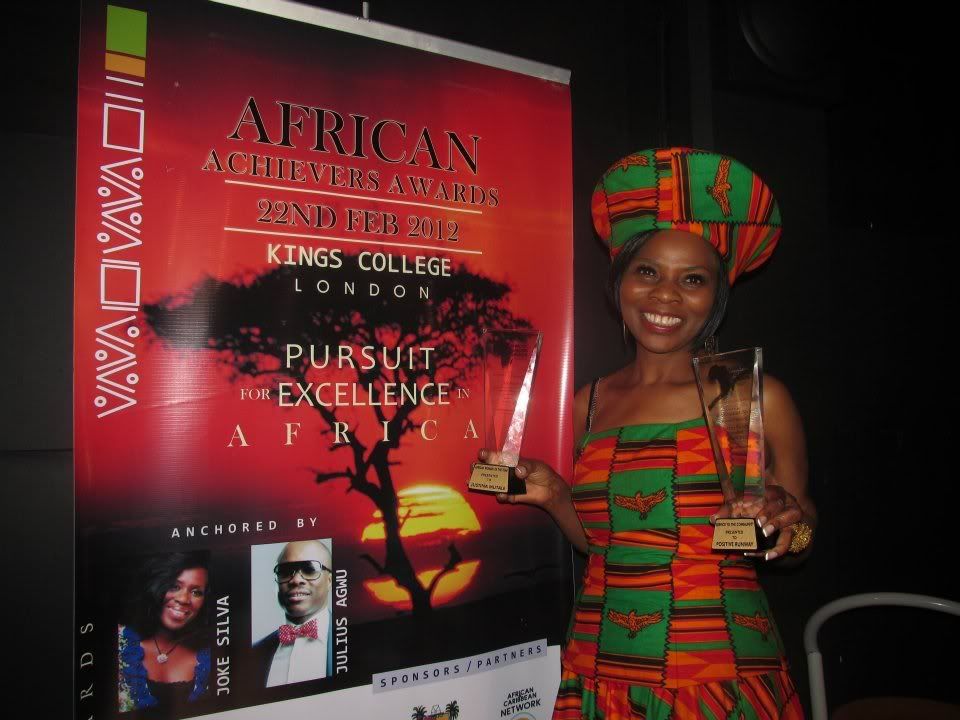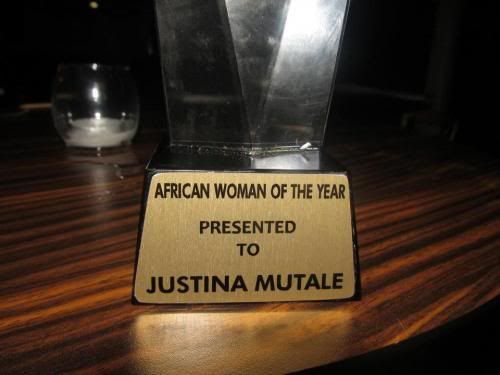 The spectacular event was a celebration of African leadership, businesses, development, culture, colour, and the arts, as well as an appreciation of British hospitality. The prestigious event has attracted very high profile guests from as far as Africa, USA and all parts of UK and Europe.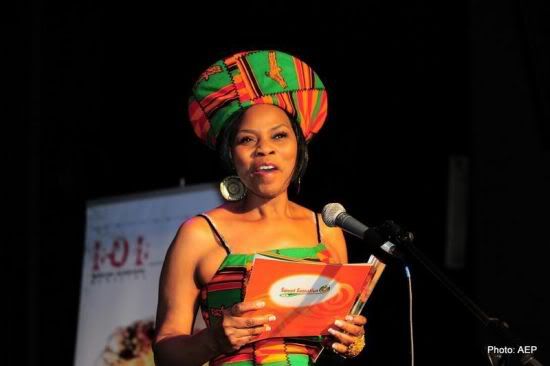 Justina is the founder of POSITIVE RUNWAY: Global Catwalk to Stop the Spread, a voluntary worldwide HIV/AIDS response campaign that tours the world working with models, beauty queens, fashion designers and other celebrities from fashion, music, film, television, sport and other arts as effective advocates in the fight against the spread of HIV/AIDS and other scourges affecting today's young generation. POSITIVE RUNWAY has representation in over 30 member countries in 5 continents spread across the globe.
Source: www.justinamutale.com