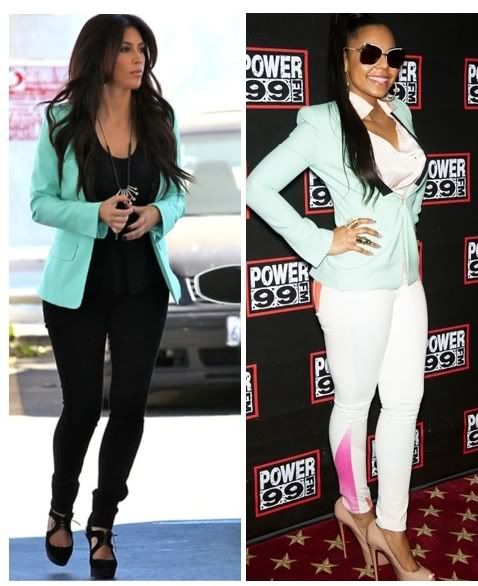 Ashanti stopped by
Hot 107.9 in Philly
and chopped it up with Q Deezy about what she has been doing behind the scenes in a the same $695
A.L.C. Zoe Blazer
Kim Kardashian wore just a few days earlier. Who wore it better?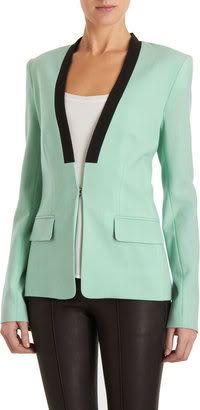 Ashanti paired it with $255
Rag & Bone Midrise Glass Colorblock Skinnies
and $1075
Christian Louboutin Highness Patent Leather Pumps
.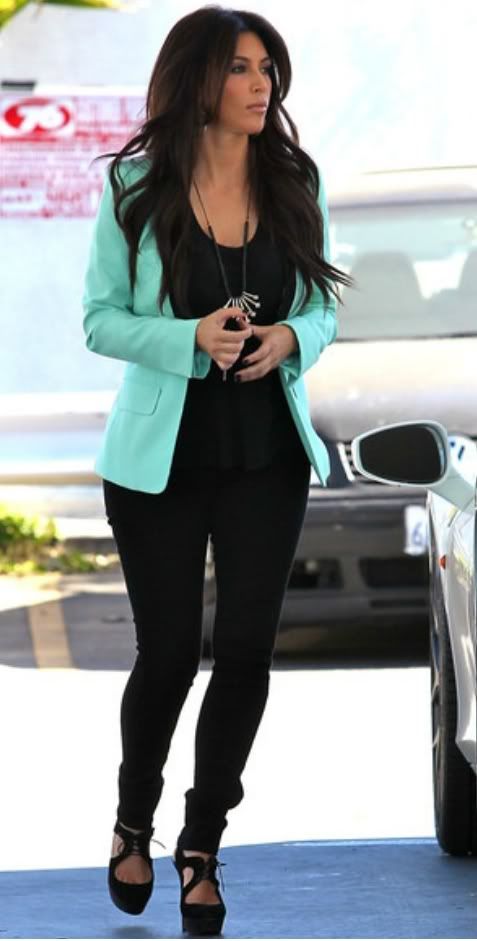 While Kim finished her look with Siwy Drainpipe Dark Skinny Jeans and Christian Louboutin Lassagi Suede Platform Slingbacks.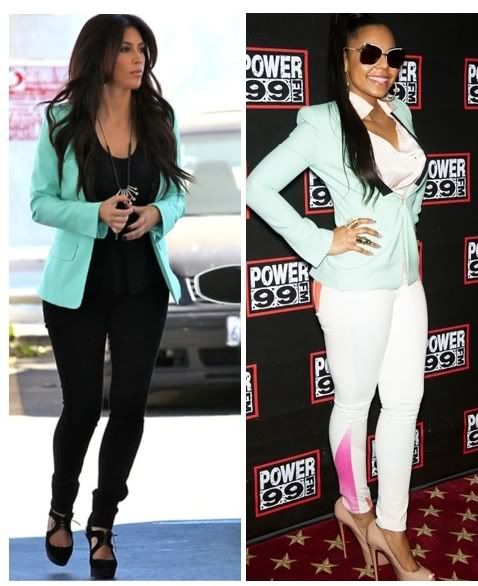 We think Kim wore it better; she allows the jacket to be the statement piece in her look. The fabulousness and the statement the jacket makes is lost in Ashanti's look. Its cause she got too many different things going on, as usual. Love those jeans though, just wish she would have worn them with something else.
What do you think?