The Amber Rose was spotted outside of her New York City hotel in a look that is taking us back in time, the 1950′s and the 1970′s to be correct. Amber wore a black sparkle turban, cat-eye sunglasses and a polka dot bell sleeve top with
Vintage Givenchy Logo Hoops
, $82 (approx. 62 euros)
American Apparel Disco Pants
and $995
Jimmy Choo Topaz Suede Wedges
. Shop her style: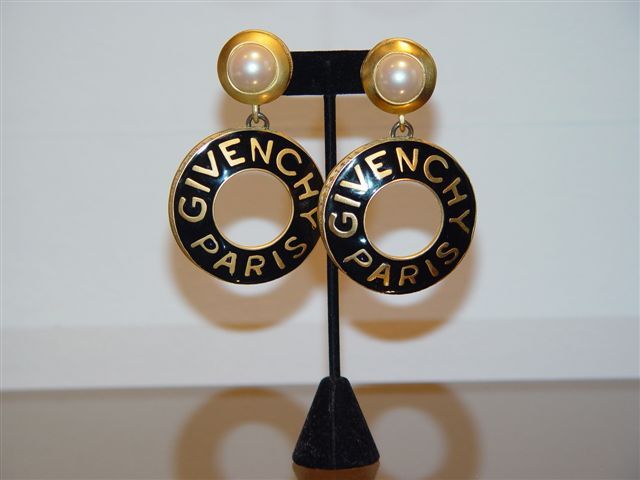 Her vintage logo hoops are from the 1970′s. We spotted a pair on the
Decades Inc. blog
.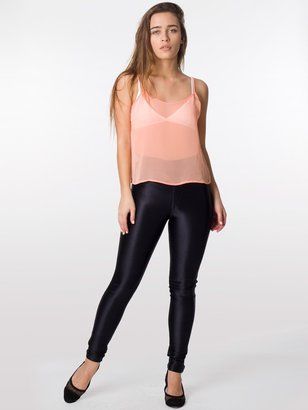 Her discopants feature a high-waist, form-fitting silhouette and loads of spandex to hug every curve.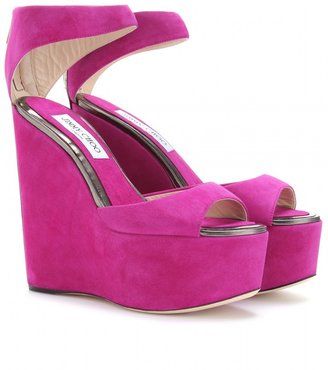 $995
Jimmy Choo Topaz Suede Wedges
Her fuchsia suede platform wedges measures a5.75″ high.
Shop her look below:
The solid turband:
http://www.singer22.com/trb01.html?source=shopstyle&src=gan
Lovely earrings: http://widget.shopstyle.com/action/loadRetailerProductPage?id=194739356&pid=uid9281-2485591-53&trefid=embedded
The Disco pants: http://store.americanapparel.net/rsaah300.html