On Friday 20 and Saturday 21 april Stravagante PR, Rotterdam Modestad and Designplatform Rotterdam will transform The Remonstrant Arminius church Rotterdam in a lively fashion temple. The audience will experience two days of fashion installations and various fashion shows from international designers. Buy your ticket now: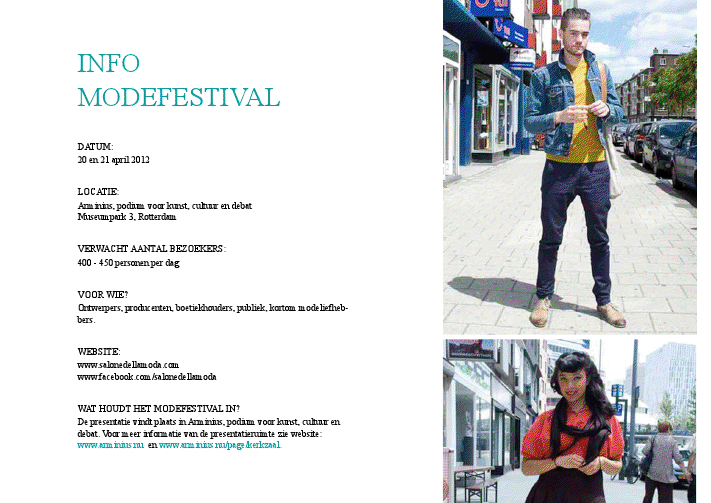 Salone della Moda is a 2-day programme where upcoming fashion designers, young talents and international brands present their new collections in an innovative and creative way to the press and visitors. By collaborating with various partners from fashion, art and lifestyle industry, Salone della Moda has an all-round programme. The diversity in supply creates an inspiring and dynamic experience.
These are the designers who are going to showcase their collection on Salone della Moda:
Gary Symor -
www.symor.com
Swinda van Dijk -
www.swindavandijk.com
House Of Byfield -
www.houseofbyfield.com
Kaho To -
www.kahoto.tumblr.com
Nawal El Mahi
Check their website for more info
www.salonedellamoda.com
and
Buy Tickets
.