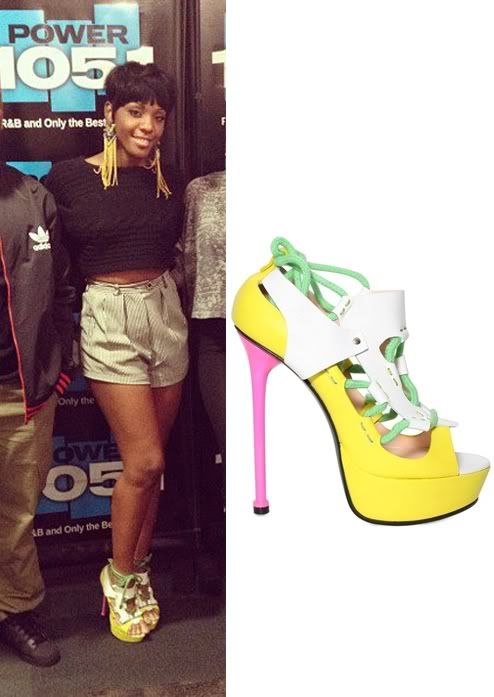 The shoes Dawnie had on for the interview for the Breakfast Club was offf the hook. She wore
Versace
Rope and Leather Platform Sandals:. The shoes are unavailable because their from the Versace's Resort 2011 collection.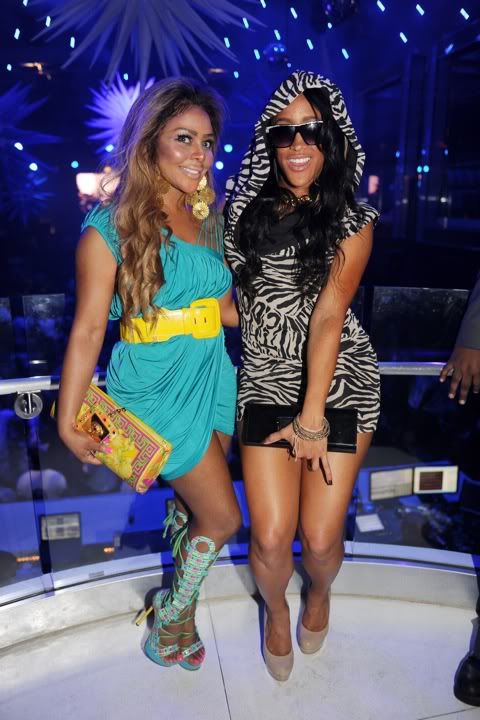 Both Nicki Minaj and Lil Kim were fans of shoes from this collection, rocking lace ups from the brand for music videos and club appearances.
You can check
http://www.versace.com/
for their current styles. Are you feeling Dawn's shoes?