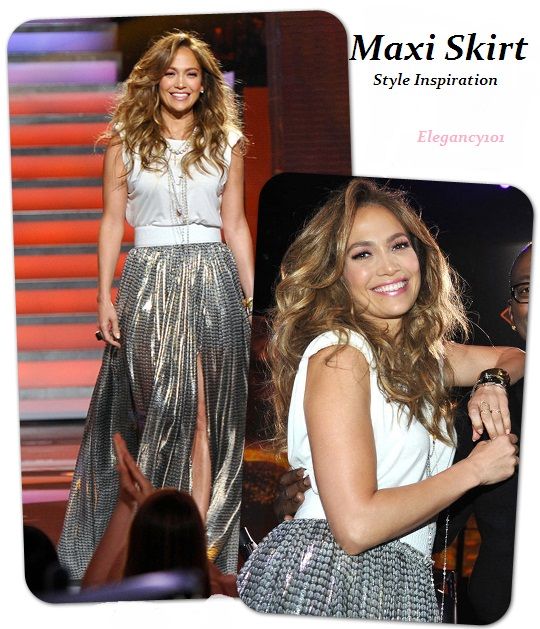 You know what grinds my gears? The fact that there are so many hot and wearable spring trends this season, but no spring weather in sight (at least for now). Grrrr. There really aren't many more 9 degree and muggy days a girl can take, ya know! Anyway, it seems like the maxi skirt is making a comeback in 2012, but before you get all "I'm too short/curvy/timid to wear one!", we've got a few great tips for rocking the soon-to-be staple with style.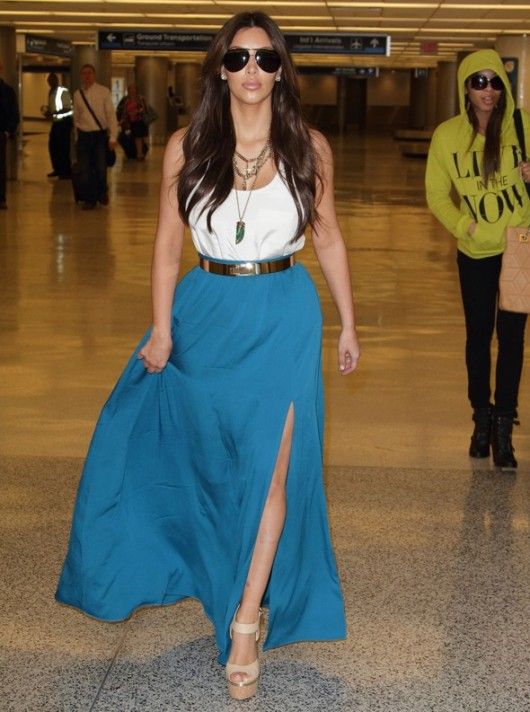 #1: Define that waist!
There's one surefire way to look like a shapeless sack in a maxi skirt--by hiding your gorgeous figure under too much fabric. Adding a belt, will give you a distinct silhouette and help emphasize the slimmest part of your body.
#2: Show a little skin
We're not saying you need to get all but naked, extravaganza on us, but a little flash of flesh will keep your maxi skirt far from grandma territory. Opt for a deep-plunging v-neck, or wear a sleeveless turtleneck to remind people that you've got a hot young bod under that super-long skirt.
#3: Mind your proportions
This one is especially helpful if you're not a supermodel--don't go big on the top and big on the bottom, because too much volume can give the appearance that you're bigger than you really are. If you've got some curves, flaunt 'em in a tucked-in fitted top; if you're keen on keeping your bum covered, go for a boyfriend blazer and cinch it around the middle.
#4: Give your own twist
We are really loving the idea of wearing maxi skirts with graphic tees. The skirt makes the tee look feminine, and the tee makes the skirt look casual. This is a thing to wear to class when you're feeling sloppy, or to brunch on the porch of a frat where you're practically a brother yourself and sometimes have to remind them that you do in fact have lady parts.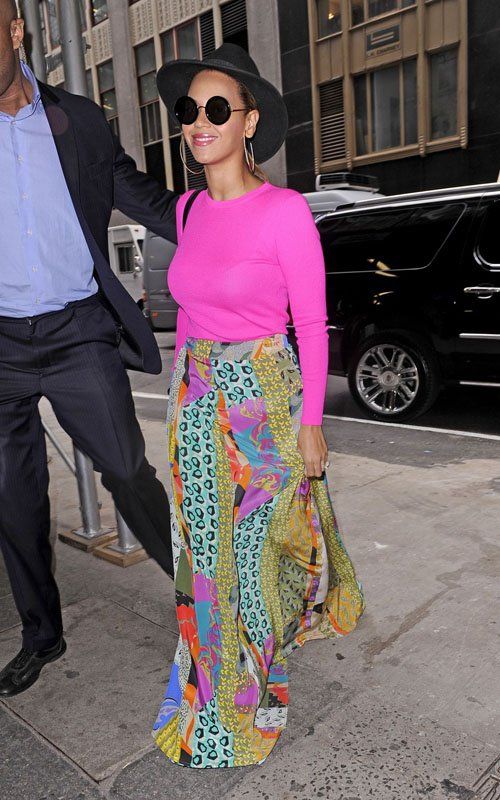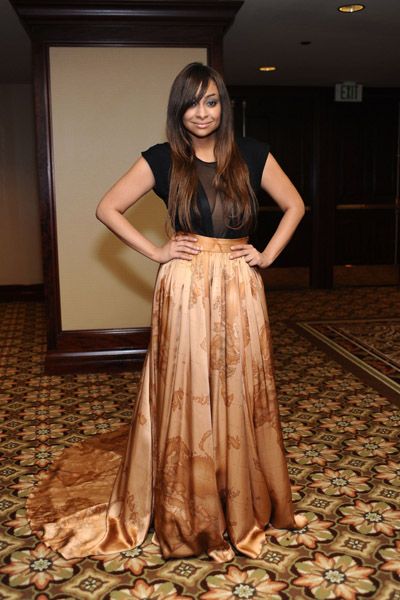 Buy some midi skirts
here
for € 29,01
here
for € 26,95 and
here
for € 25,95!